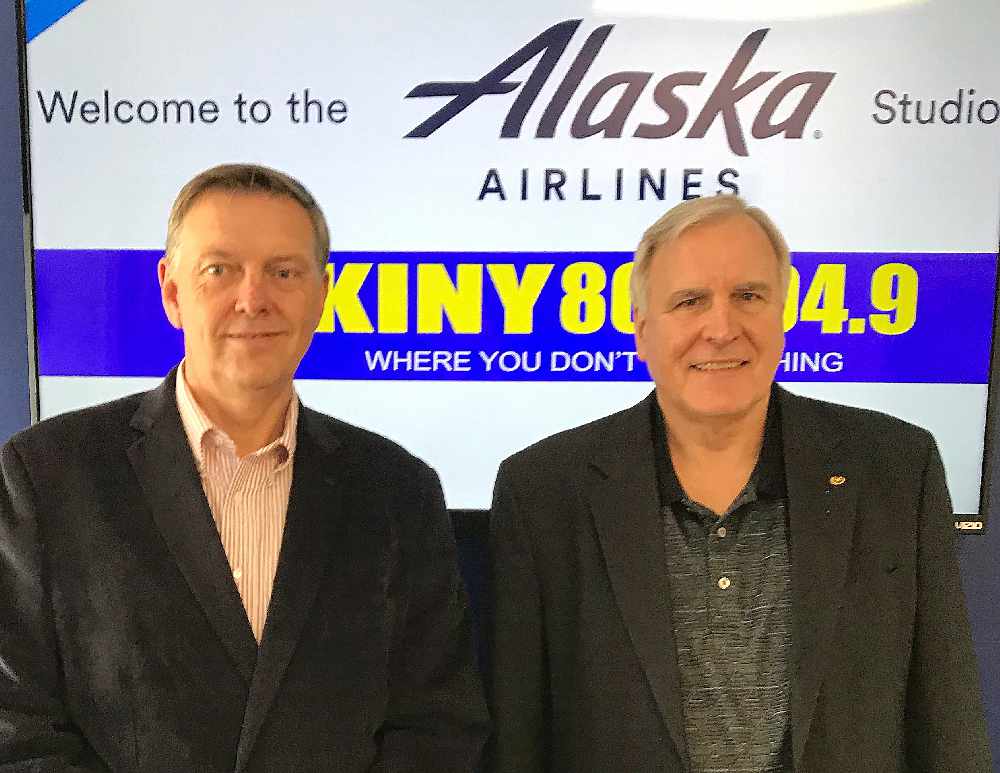 Juneau, Alaska (KINY) - Juneau Chamber of Commerce officials contended on Action Line that the Governor's desire to increase access to the Legislature for citizens by moving the next special session to Wasilla actually decreases access.
Executive Director Craig Dahl pointed out that the founding of Gavel Alaska was based upon access by providing access to government all around the state. "It just seems frustrating that the actions being taken right now actually work against access."
The Governor refers to the Legislature's move as an attempt to "retreat back to Juneau." Chamber Past President Richard Burns took exception by saying that statement makes it sound like the Legislature's just scurrying back to some cave somewhere and that's not what it is. "As Craig correctly said, when these things are broadcast on Gavel to Gavel they're widely available to be people equally across the whole state and that's not the case if its somewhere in a place like Wasilla"
When asked if the Governor has shown his true stripes as a capital mover, Burns responded by saying there would be some people who might say that, but he doesn't think the idea of having a special session outside of the capital necessarily makes him a capital mover. He added though that he's not saying that it doesn't. "I don't think there's any reason to jump to that conclusion," Burns added.
President-elect Charlie Williams sees it as a singular issue. "It's something I don't agree with and probably most of Juneau doesn't agree with, but I don't see that as making him a complete Juneau enemy. I think there are many things he's doing for our community, as well as for the State of Alaska, that can be viewed from a different lens"