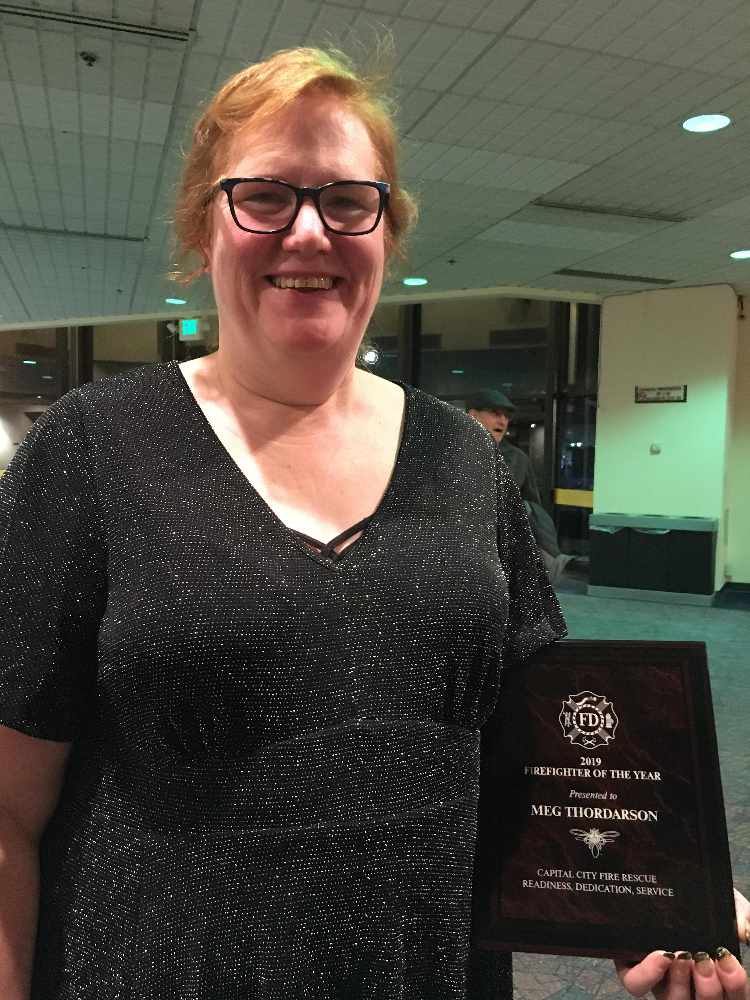 Meg Thordarson.
Juneau, Alaska (KINY) - Meg Thordarson has volunteered for the past 12 years for Capital City Fire Rescue.
Thordarson was instrumental in the planning of this year's firemen's ball held on December 7.
She said she was thrilled to receive the award, "I was very surprised. It means a lot. It's amazing to get an award from my peers and the people I work with. It says a lot."
Thordarson said she gets a lot of gratification out of her volunteer work.
"Volunteering is great. YOu get to meet a lot of people, you give back to your community, and you also can get additional training for the department. There are a lot of opportunities in a growing department and its great to be a part of it."
She has helped organize whale watch fundraisers and the haunted house event at Halloween.