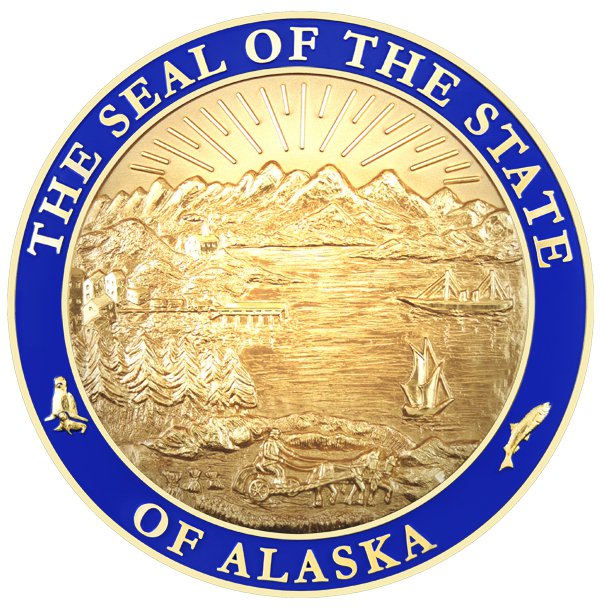 Juneau, Alaska (KINY) - The State of Alaska has issued the first round of CARES Act funding to nine Alaskan communities today, totaling $15,739,534.
As of May 21, DCRA had received signed grant agreements from nine Alaskan communities: Adak, Chenega, Chevak, Chignik, Cordova, Fairbanks, Huslia, Selawik, and White Mountain.
These payments were made possible by Gov. Mike Dunleavy's Direct Municipal Relief allocation from the CARES Act fund, which was approved by the Legislative Budget and Audit Committee on May 11 and ratified by the Alaska Legislature on May 20 by the passage of House Bill 313.
"As soon as the Legislature approved my administration's allocation plan, it only took a few days to begin distributing the CARES Act funds to our communities statewide to aid in the economic impact caused by COVID-19," said Gov. Dunleavy. "I thank the Legislature for passing HB 313, and my teams at the DCCED's Division of Community and Regional Affairs and the DOA's Division of Finance for their hard work and dedication to get these funds out so quickly."
On Friday, May 15, the Division of Community and Regional Affairs sent all eligible communities a grant agreement, monthly reporting form, federal guidance, federal FAQs, and sample authorizing resolutions via email. To receive the CARES Act funds, communities must sign and return the grant agreements electronically to DCRA. Once a signed grant agreement has been approved, DCRA gives the Division of Finance the green light to issue the payment.
"We've been hearing from communities, assisting them with governance issues and how to respond to the pandemic since March," said DCRA Director Sandra Moller. "I'm grateful to the governor and Legislature for approving these fund allocations so our communities can recover and deal with the many expenses they have encountered."
The community distribution payments will go out in three waves. The first payments are sent out as signed grant agreements are received. The second and third payments can go out as early as June 1 and October 1. However, the deployment of the subsequent payments is dependent on communities providing the required reports and demonstrating that they've expended at least 80% of the prior payment.
"These funds can be used for COVID-19 related expenses as identified in the US Treasury CARES Act guidance, which includes the option to set up a grant program for small businesses and non-profits" said Commissioner Julie Anderson, Department of Commerce, Community, and Economic Development. "This is a big win for our communities and our State's economy as a whole."