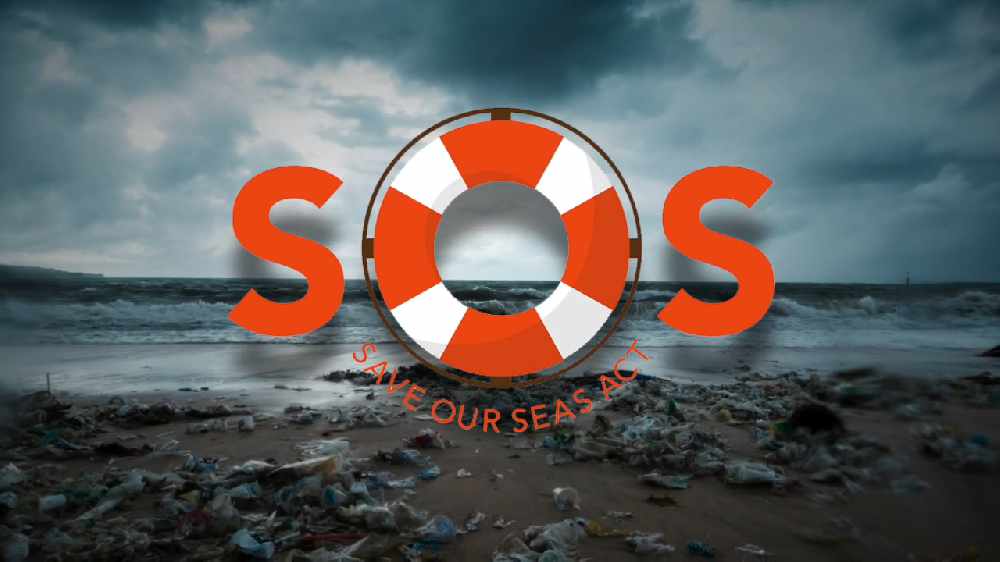 Washington (KINY) - U.S. Senators Dan Sullivan, Sheldon Whitehouse (D-R.I.) and Bob Menendez (D-N.J.), and Representatives Suzanne Bonamici (D-Ore.) and Jenniffer González-Colón (R-Puerto Rico), Thursday reintroduced legislation amending the 2020 Save Our Seas (SOS) 2.0 Act and the 2006 Marine Debris Act to provide the National Oceanic and Atmospheric Administration (NOAA) with greater flexibility to deliver federal resources and enter into cooperative agreements to conduct marine debris prevention and clean-up.
The legislation also clarifies the function and responsibilities of the congressionally-chartered Marine Debris Foundation. The legislation passed the Senate by unanimous consent in the previous Congress.
The SOS 2.0 Act—championed by Sullivan, Whitehouse, Menendez, Bonamici, and the late Congressman Don Young (R-Alaska)—is the most comprehensive legislation ever passed by Congress to address the plastic debris crisis threatening coastal ecosystems and communities, and harming marine life.
"NOAA has already reached several important milestones in implementing the historic SOS 2.0 Act, assembling a distinguished Marine Debris Foundation Board of Directors—including several Alaskans—and conducting a landmark study that deepens our understanding of the global marine debris crisis," said Senator Sullivan. "In furthering the SOS mission, my colleagues and I are introducing modifications to SOS 2.0 and the Marine Debris Act that will enhance NOAA and the Foundation's ability to deploy federal resources and enter into effective public and private partnerships. I hope my colleagues will join our bipartisan effort to help address this entirely solvable global environmental challenge, and better protect our marine ecosystems, fisheries, and coastal economies."
SOS 2.0 builds on the success of the Save Our Seas Act, legislation introduced by Sens. Sullivan and Whitehouse in the Senate, and Representatives Bonamici and Young in the House, and signed into law in October 2018.
The Save Our Seas (SOS) 2.0 Act was composed of three primary pillars:

• Strengthening the United States' domestic marine debris response capability with a Marine Debris Foundation, a genius prize for innovation, and new research to tackle the issue.
• Enhancing global engagement to combat marine debris, including formalizing U.S. policy on international cooperation, enhancing federal agency outreach to other countries, and exploring the potential for a new international agreement on the challenge.
• Improving domestic infrastructure to prevent marine debris through new grants for and studies of recycling and waste management and mitigation.