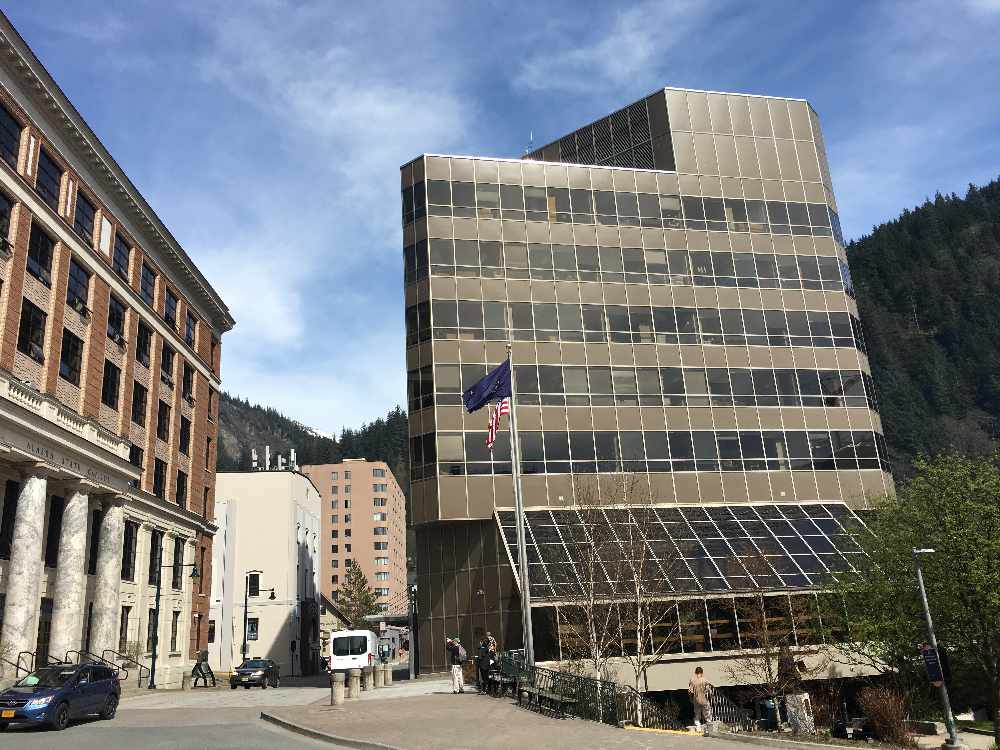 The Dimond Courthouse in Juneau.
Juneau, Alaska (KINY) - A man shot by a Juneau Police Department officer in August 2019 will see his bail reduced.
The man who was shot, Christopher Netling, faces assault charges and had been held on $20,000 bail.
Judge Daniel Schally ruled in favor of Netling on Wednesday and lowered his bail to $5,000. Schally ordered him to house arrest if released after a local resident offered to provide him a place to live.
Netling would be required to reside in Douglas and would be subject to conditions including electronic monitoring, drug testing, and home visits.
District Attorney Angie Kemp opposed the bail reduction, citing criminal convictions and past drug use of the residents of the home where Netling would live.
Netling had also requested, through his attorneys, for a bail reduction in August 2020. That request was denied at the time.
According to police, a woman called 911 for help removing Netling from her vehicle in 2019. She said Netling had put her in a chokehold, nearly causing her to lose consciousness, and said he carried knives.
During a struggle with officers, Netling had a knife, the report states. Officer Hannah Malone backed up but a parked car limited her movement, and she fired a stun gun, "with no apparent effect," according to the summary.
Officer Thomas McGrann, who had been in the backseat trying to remove Netling from the vehicle, put his gun to Netling's neck and told him to drop the weapon, according to the summary. When Netling did not respond and looked in Malone's direction, McGrann fired two shots, the summary states.
Netling was taken to Seattle for treatment after the shooting.
The next hearing for Netling is set for Sept. 9.