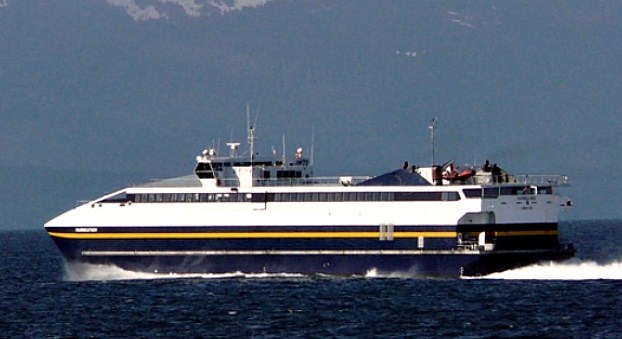 State of Alaska fast ferry Fairweather
Juneau, Alaska (KINY) - The State of Alaska has received bids for its two fast ferries and two spare engines from a company in Spain.
Sam Dapcevich of State DOT says the high bid for the Fairweather was $1,555,555 which was below the $5 Million reserve. The bid for the Chenega was $3,111,111.
"Neither of the bids met the reserves, but the state does have the right to negotiate with the high bidder so it's possible we could come to terms with them and make a sale."
The same company also bid on the engines and Dapcevich says it looks likely those bids will go through.