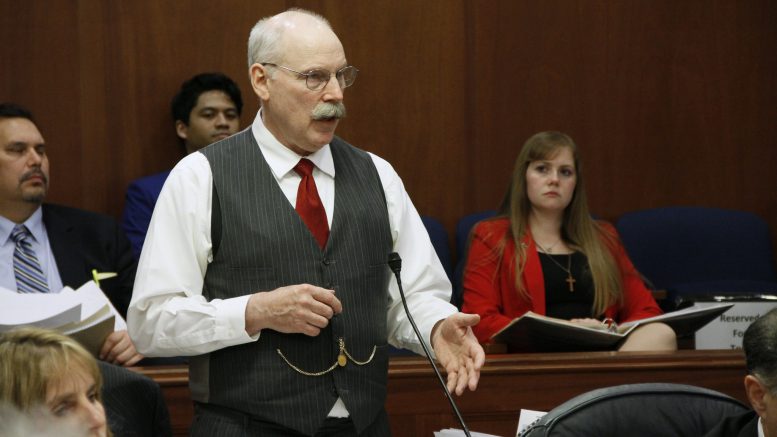 State Senator Bert Stedman.
Juneau, Alaska (KINY) - Senator Bert Stedman said the 2021 legislative session will include a lot of talk on cuts to the state budget and work on the Alaska Marine Highway.
Stedman gave a presentation at the recent Southeast Conference Annual Meeting.
He said there are no plans to hold a special session either before or after the election.
Stedman told the group he is not a plan of legislators who advocate for a full PFD, "All they want to talk about is how big of a check they can send out on the permanent fund and vote for me."
Stedman said he did expect a lot of discussion on state budget cuts this year, "I am concerned about a revitalization of the old budget directors concept of slash and burn, tear the whole house down, sink the marine highway, kick out the pioneers in the pioneer homes and basically massacre everything from Adak Island to Dixon entrance."
Stedman said he is willing to consider recommendations from the Marine Highway Working Group but also wants a solid financial plan for the ferry system.