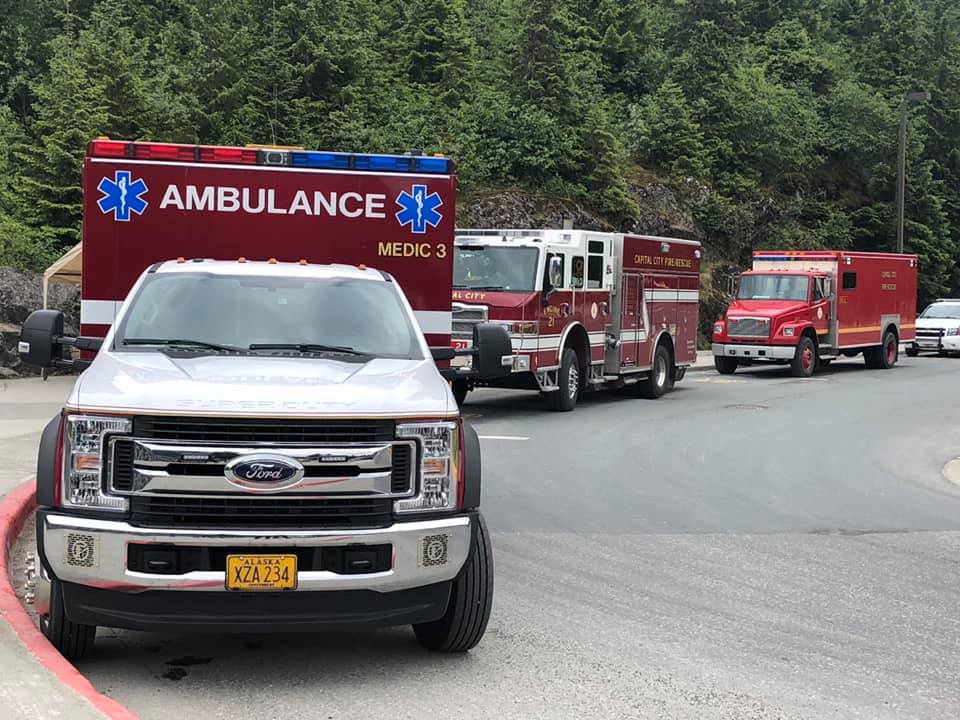 Photo credit to Capital City Fire Rescue.
Juneau, Alaska (KINY) - Capital City Fire Rescue spent five hours at the scene of a wild fire early Saturday.
Assistant Fire Chief Chad Cameron said the original call came in Friday night at 11:30 pm. They first contacted the Forest Service to respond but they learned at 12:30 am that the Forest Service was unable to respond until later Saturday morning.
Crews responded to the scene and located a wild fire of between one acre and an acre and a half of brush.
Chief Cameron said crews deployed quickly and had the fire under control before it damaged any homes or property.
Cameron thanked many bystanders that came to the scene to assist the fire department put out the blaze.
He said the cause appeared to be fireworks shot off from the road.
CCFR crews also responded to a brush fire in the 17300 block of Glacier Highway Saturday morning at 6:30 am. Crews found an area of about 50 by 50 feet on fire and extinguished the fire without further incident.