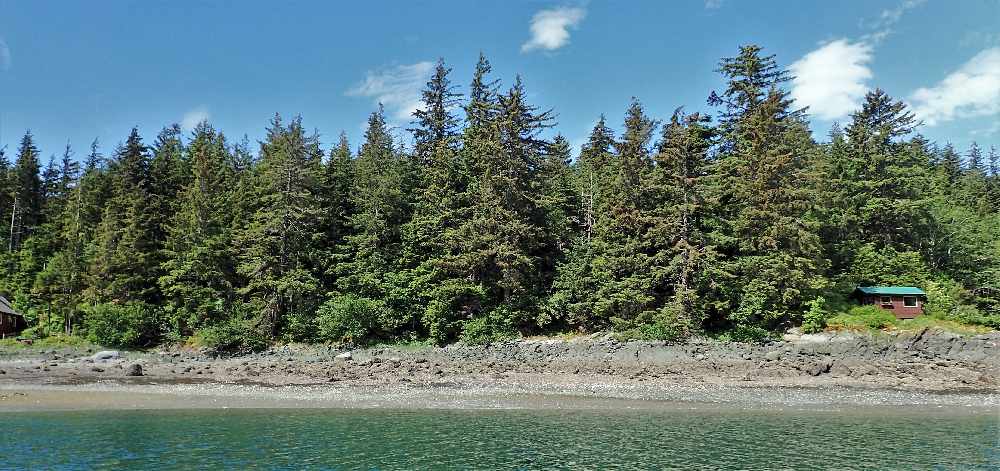 Photo credit to Southeast Alaska Land Trust.
Juneau, Alaska (KINY) - The Southeast Alaska Land Trust permanently conserved 4.57 acres of shorefront in Tee Harbor in July.
The property is adjacent to a CBJ natural area park that covers 55 acres.
With this project, the Land Trust has conserved more than 3500 acres in Southeast Alaska and 400 acres
in Juneau.
The property includes over 400 feet of saltwater shoreline, Sitka spruce and western hemlock forest, and a historic cabin
.The property also provides habitat for eagles, other birds, black bears, river otters, minks, and Sitka black-tailed deer.
The trust acquired the conservation easement from landowner Bruce Baker.