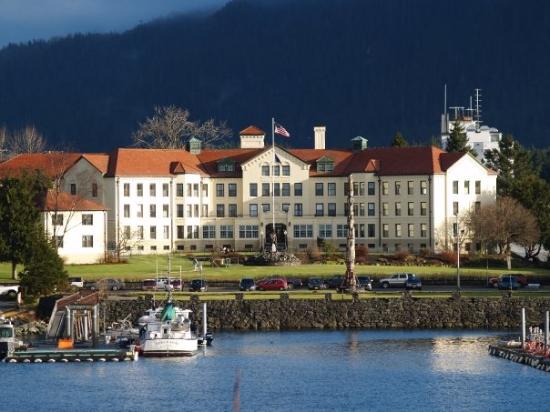 The Alaska Pioneers Home in Sitka.
Ketchikan, Alaska (KINY) - A pair of Alaska attorneys have filed a class-action lawsuit against Gov. Mike Dunleavy's administration over proposed cost increases at the Alaska Pioneers Homes.
The suit, filed Nov. 4 in Ketchikan Superior Court, asks the court to certify the class-action suit and asks that the state be prevented from raising the rates suggested by the governor's administration.
Attorneys Libby Bakalar and Vance Sanders filed the case on behalf of plaintiffs Marion and Howard Rider, and Eileen Casey. The filing can be found here.
The suit also calls for an injunction aimed at preventing the rate increases.
The suit claims the rate increases have been, or will be, catastrophic for the 497 residents of the Alaska Pioneer Home system. The attorneys are relying on the concept in common law called equitable estoppel, which essentially prevents the government from acting in a way that prejudices the public and that the public has relied on.
Alaska Pioneer Home rates were expected to rise between 40 percent and 140 percent after Sept. 1 ranging from about $3,600 to $15,000 per month depending on the level of care needed by each resident.
The Department of Health and Social Services says financial assistance will be available for existing and new residents.
State officials say the Dunleavy administration submitted the price increase proposal to offset the February budget's $12.3 million cuts to state funding for the homes.
Some residents say the higher prices will make the homes unaffordable.
Pioneer Homes were established in 1913 in Sitka, before expanding to six locations including Anchorage, Palmer, Juneau, Ketchikan, and Fairbanks.