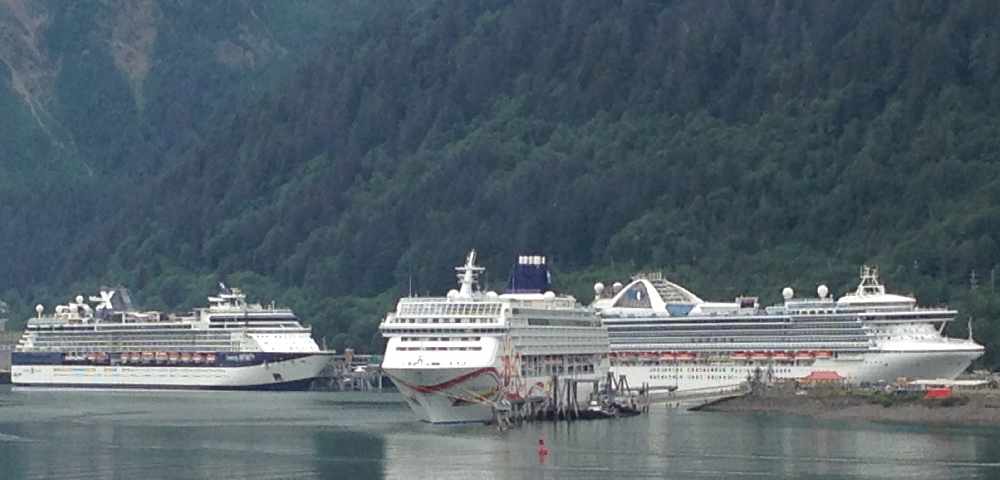 Juneau, Alaska (KINY) - The citizen's group looking to reign in cruise ship visits to Juneau is on the street now with petition booklets for three separate charter amendments.
One bars visits on Saturdays, another from 7 p.m. to 7 a.m., and another limits the size of cruise ships to 100 gross tons.
CBJ Clerk Beth McEwen ruled Monday that the petition gathering effort could proceed following their review.
Juneau Cruise Control now has 30 days or until June 3, to gather 3,0000 signatures to place the proposed amendments on October's local election ballot.
Karla Hart of Juneau Cruise Control said on Action Line that that effort will be achievable. She said she was disappointed to learn of the call by an opposing group, Protect Juneau's Future, that asks citizens not to sign the petitions.
Hart said there's no question that they will be outspent in the coming campaign.
When asked about a $10 million donation by Norwegian Cruise Lines to communities in Southeast including Juneau, Hart laughed and said it is not a coincidence. She said the cruise line industry has had a very strong and long history of influencing local politics and local government all over the world. Hart said this is just another strategy in basically trying to buy off the community. There's the carrot and the stick, she said. The donations are the carrot and the stick is that the industry will threaten to leave if the communities don't do what they like.