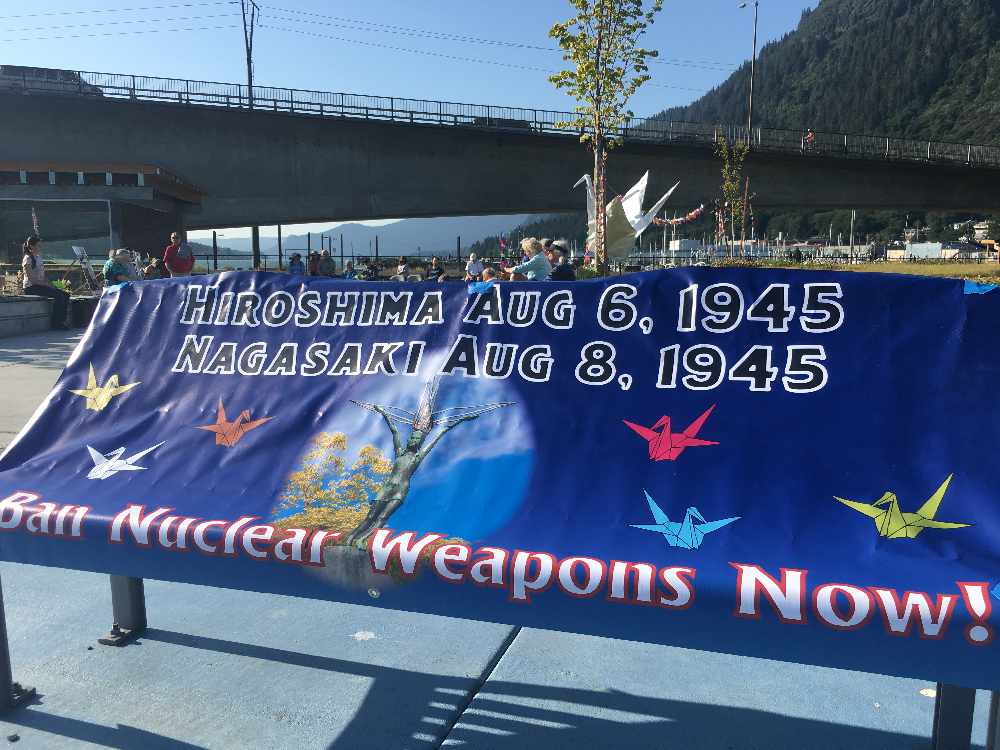 Photo credit to Charles Murphy.
Juneau, Alaska (KINY) - Tuesday was the 74th anniversary of the atomic bomb strike in Hiroshima, Japan that led to the end of World War II.
The Hiroshima Remembrance Day Vigil & Peace Ceremony was held at Overstreet Park on Juneau's waterfront.
It featured one hour of silent meditation and then an hour-long program that featured prayer, song and speeches.
The silent vigil was designed to honor the victims of nuclear weapons.
David Katzeek told the crowd he saw pain, hurt and hope in the faces of the people in attendance. "Today as we look back we can feel the pain and we can feel the hurt that we experienced."
Photos of the damage done by the bombing were placed around the park.
Other residents were given a chance to express their feelings about peace in the world and the impacts of war and nuclear weapons.
After the event, the group walked to Goldtown Nickolodeon Theatre to watch a free film screening.
Shelby Surdyk organized the event.