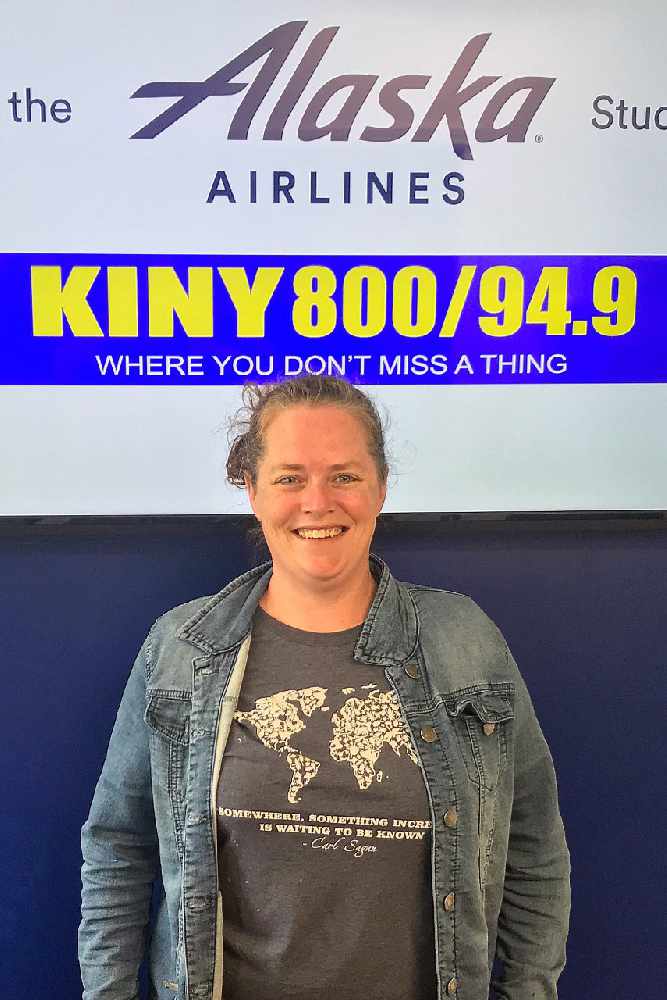 Juneau, Alaska (KINY) - Southeast Alaska is experiencing an outbreak of hemlock sawfly for the second year in a row. It was noticed in the Juneau area for the first time this year.
Elizabeth Graham, the entomologist for the Alaska Region of the U. S. Forest Service, was a guest on Action Line. She says the bug actually doesn't kill the trees. It feeds on the older needles which leaves the trees with new growth on the tips of the tree. "It may look bad, but the tree can still be okay," she says
Graham says the outbreaks usually last a couple of years and as many as three before the populations crash. The outbreak occurred last year mostly on Mitkof, Kupreanof, and Prince of Wales Islands. Not a lot of damage was seen in Juneau until this year which has occurred out the road. One spot is at the arboretum where a couple of trees in the parking lot and a few along the beach there are impacted. She's hoping they will be able to recover.
Graham says the outbreaks eventually crash due to fungal infection, starvation or predation.
Ground surveys conducted this summer revealed that populations near Petersburg on Mitkof Island had a high incidence of fungal infection. As a result, Graham figures the outbreak in that area is about to crash to it may diminish next year. But since this is the first year of the outbreak in the Juneau area, she says we may see more damage next year.
Aerial surveys out of Ketchikan are ongoing. Last year's survey revealed damage to about 48,000 acres. Graham says they expect it will be great a bit more than that amount this year.