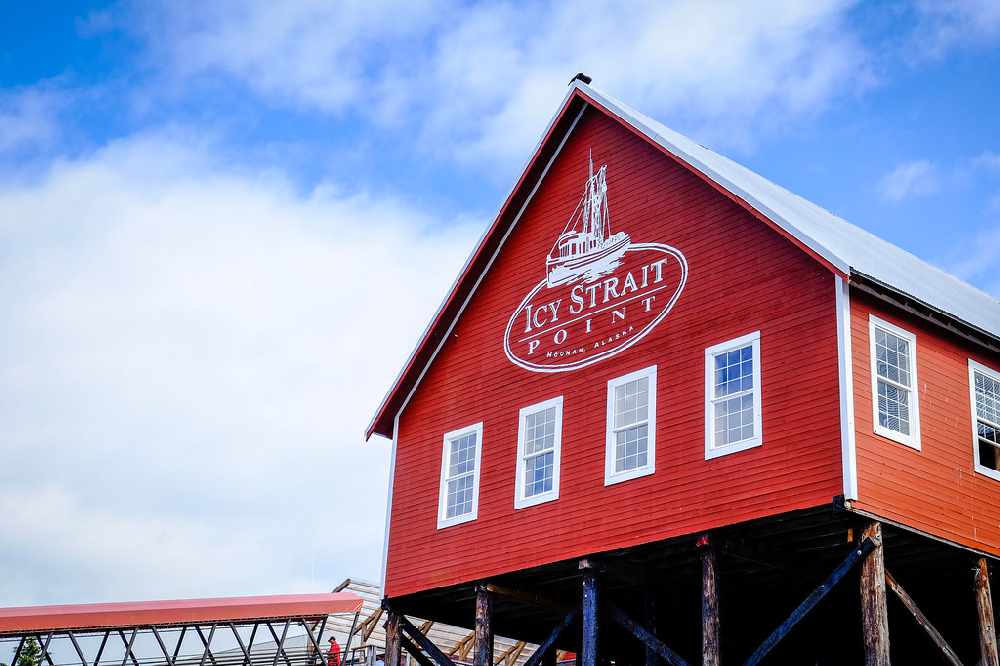 Icy Strait Point. Photo credit to Hoonah Totem Corporation.
Hoonah, Alaska (KINY) - Celebrity Cruises President and CEO Lisa Lutoff-Perlo said Icy Strait Point is now one of the best tourist destinations in Alaska and worthy of the Port of the Year Award they were nominated for by Seatrade Cruise News.
The relationship between Celebrity and Hoonah Totem Corporation dates back to 2004.
The port underwent major improvements in 2019 with millions spent on a second dock, a gondola system and other improvements.
Lutoff-Perlo said she was proud of the work being done in Hoonah to preserve native culture, "I just can't say enough about the amazing wildlife and the beautiful place that Icy Strait is. Celebrity is really committed to positive impact tourism and is really committed to truly appreciating the culture at all the places we visit around the world."
She said they want visitors to appreciate and open themselves up to new cultures.
Lutoff-Perlo predicted 2021 will be a huge comeback year for tourism. She said requests for sailings are already at a high level despite the pandemic.
Senior Vice President of Operations for Hoonah Totem Corporation Tyler Hickman said Hoonah has seen some tough economic impacts from the pandemic that canceled the cruise season this year.
"Tourism in Hoonah is 99 percent cruise ships. The economic numbers taken away has had a substantial impact on the community and the rest of the world as well. The impacts are fairly acute here. Hoonah has a great way of pulling together and makes sure people get through it."