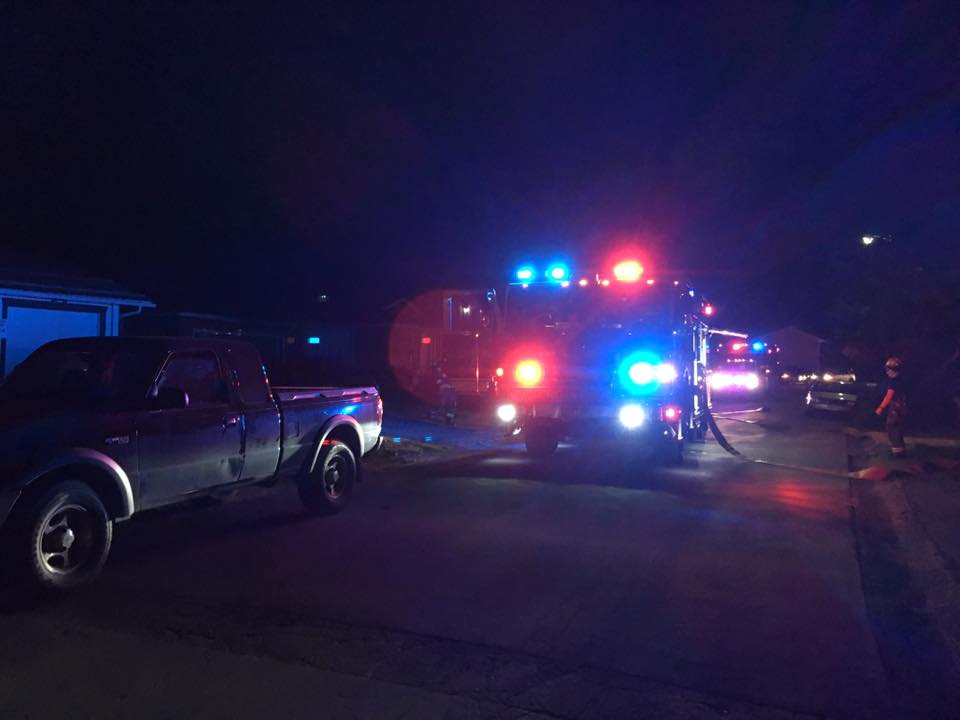 CCFR had an early morning fire call for the second straight day. (Photo Credit to CCFR).
Juneau, Alaska (KINY) Fire crews were dispatched at 3:30 AM to a residence in the 4000 block of Dogwood Lane.
Assistant Fire Chief Ed Quinto said the owner-occupant was outside the home as crews arrive and there were no injuries.
Quinto said the fire was put out quickly and the estimate of damage was placed at $5,000.
"Upon arrival, the fire was found on the exterior wall on the back deck of the residence," he noted. The damage was confined to mostly outside the residence.
The Fire Marshall will determine the cause of the blaze.