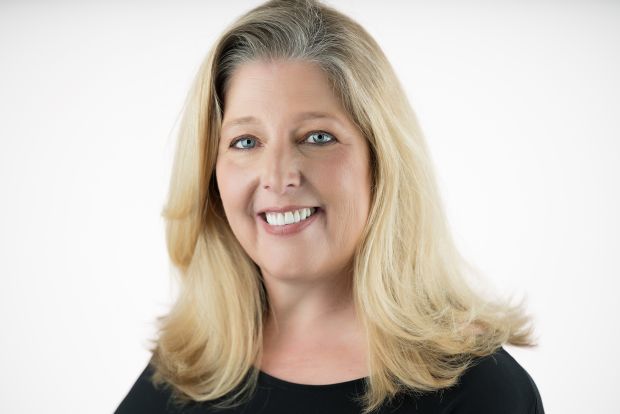 Photo courtesy of the National Endowment of the Arts.
Juneau, Alaska (KINY) - Arts does a lot for Alaskans in terms of jobs access and experiences.
Mary Anne Carter, Chairman of the National Endowment of the Arts was the featured speaker at the luncheon. She was appointed by President Donald Trump and began work in 2017.
She explained the Endowment is a grant-making agency. 80-percent of their funds go to grants across the nation. She said they provide grants to all 435 congressional districts. They also focus 33% of funding on smaller organizations with budgets of under $500,000. 23% of funds go to rural areas of under 25,000 population.
"We strive really hard to serve a lot of under-served areas. Arts are an economic engine in a lot of rural parts of America," she said.
65% of the applicants receive some form of funding each year. They try to focus on unique and neat art experiences.
She said panels of Americans make the recommendations for what grants get funded each year.
She mentioned the Creative Forces program. It helps injured servicemen and women in Alaska dealing with post-traumatic stress disorder, traumatic brain injury, and other psychological conditions.
2,000 museums across the country provide free admission for active military personnel and families. 36 museums in Alaska participate in allowing free admission between May and September each year.
Another funded program is Poetry Out Loud. It is a popular program here in Juneau. The national winner claims a $20,000 scholarship.
More than 11,400 students from 101 high schools have participated in the program in recent years.
"In the last five years, they have provided $3.6 million in grants to the State of Alaska. Arts contribute $1.4 billion to the state's economy. It employs over 11,000 people."
41% of Alaskan adults have attended some kind of arts or theater performance in the last year.
"Everyone in American should have access to the arts and it is the #1 priority of our agency," she added.
She noted staff tries to visit all 50 states each year. A recent grant workshop in Washington state attracted 50 people.
Carter said there will always be an argument over public versus private funding of the arts. "There is a need for both and neither can do it all by themselves."
Carter has pushed to make the National Endowment for the Arts more accessible to the American people pushing programs like Shakespeare in American Communities, NEA Big Read, Poetry Out Loud, and the Jazz Masters and National Heritage Fellowships.
To further expand the reach of the Arts Endowment, Carter has held the past several public meetings of the National Council on the Arts at locations outside the agency's offices. These include a meeting in Charleston, West Virginia in June 2018—the first such meeting outside of Washington, DC in 27 years—and in June 2019, in Detroit, Michigan.
Carter brings a unique perspective to the Arts Endowment. Prior to her appointment, Carter was engaged in public policy analysis, issue tracking, and corporate and campaign communications through her work as a public affairs consultant. During her time at the Arts Endowment, she has demonstrated that lessons learned in her prior professional life are effective tools in directing the work of an agency dependent upon the support and confidence of Congress.
Her knowledge and genuine love for the arts are rooted at the most personal of levels—through the learning differences initially observed in her daughter at age seven. This challenge led Carter to schools that employ the arts as a teaching method in every class, making the learning process both productive and enjoyable for her daughter. Carter understands the power of the arts, as she witnesses that power every day.
The National Endowment for the Arts is an independent federal agency that funds, promotes, and strengthens the creative capacity of our communities by providing all Americans with diverse opportunities for arts participation.
The annual Chamber of Commerce Awards banquet date is October 26 at Centennial Hall.