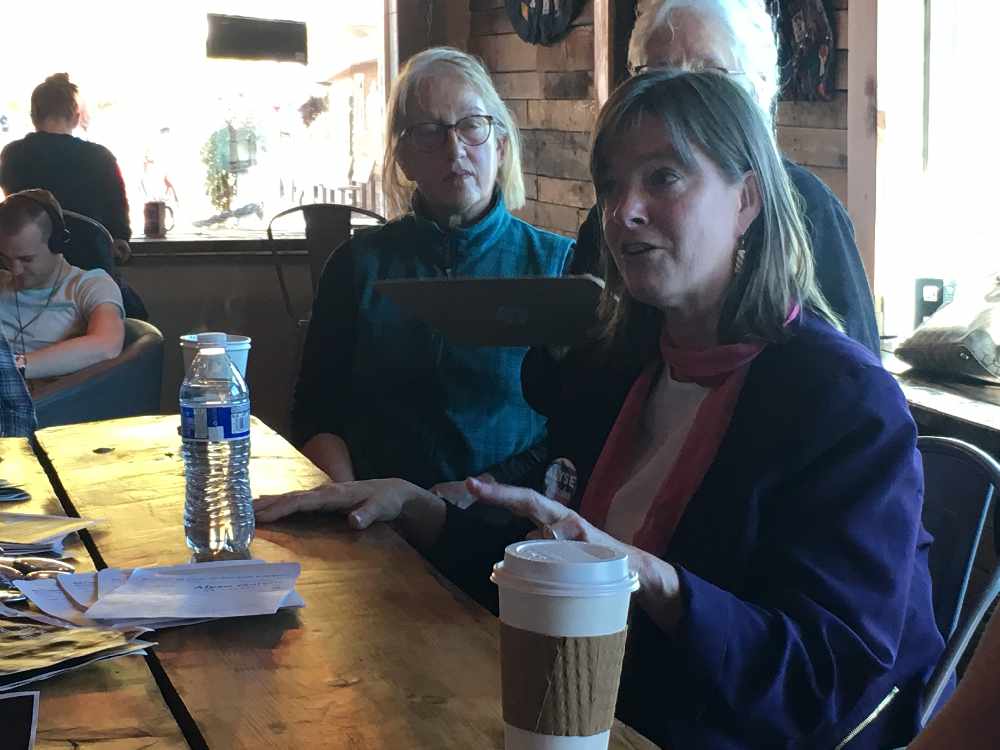 Alyse Galvin at a campaign appearance in Juneau in 2018.
ANCHORAGE, Alaska (AP) — A Democratic-nominated independent candidate for the U.S. House has filed a lawsuit against the Alaska Division of Elections to block a new ballot design ahead of the November election.
The Anchorage Daily News reported Alyse Galvin's lawsuit opposes a change to the Alaska general election ballot eliminating a requirement for candidates to list their party affiliation.
The new ballot shows only whether a candidate reached the ballot by a petition or party nomination.
The lawsuit claims the new design harms Galvin.
She has advertised herself as an independent candidate but the new ballot identifies her as the Democratic nominee.