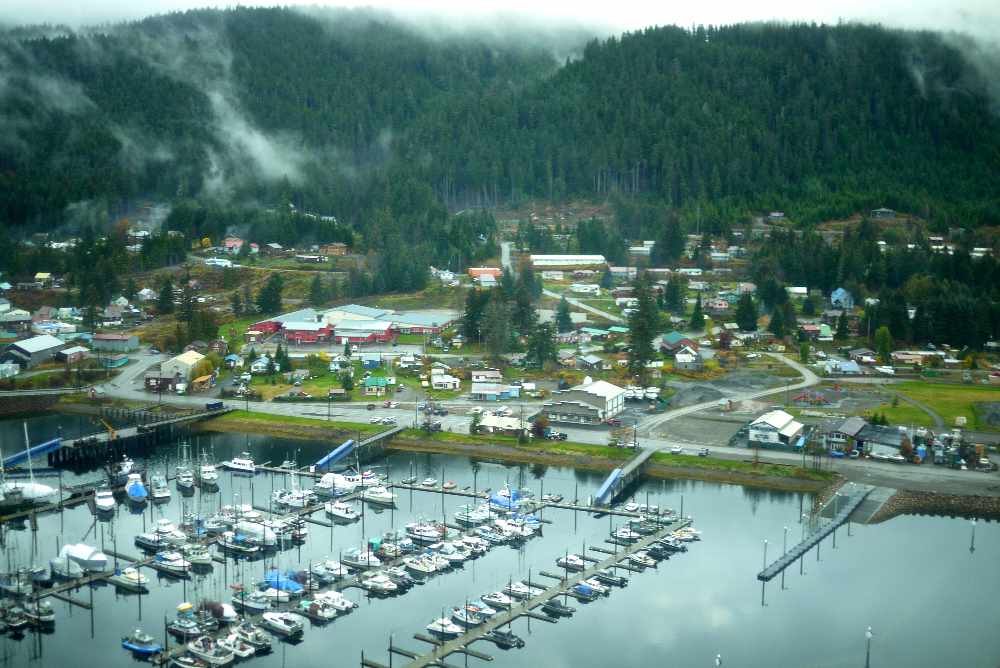 Hoonah, Alaska (KINY) - A wooden water tank that serves as the backup water supply for the community failed this week sending 500-thousand gallons of water onto the street.
City Administrator Dennis Gray said the incident occurred June 4 around 2 a.m. "The wood stave construction type failed and released the water into a neighborhood. Luckily no real property damage other than gravel displaced. No one was injured because of the timing of the incident. that was the fortunate thing."
Some streets were flooded for a short time but no homes were damaged. There was quite a mess for crews to clean up. The entire structure collapsed. They had done some recent maintenance on the tank.
"So we had a pile of sticks down the hill and just the metal hoops left in the roof," he added
Gray said the main tank was not impacted. The tank contained about a third of the storage capacity for Hoonah.
They are doing an analysis with an engineering firm from Juneau to determine what caused the failure. One transformer got knocked out that resulted in a small explosion
Gray said he wanted to reassure Hoonah residents that the water supply is safe.
"The water supply is safe. The tank was not online, None of the water entered the water supply system at all so there is no cause of concern at this point in time."