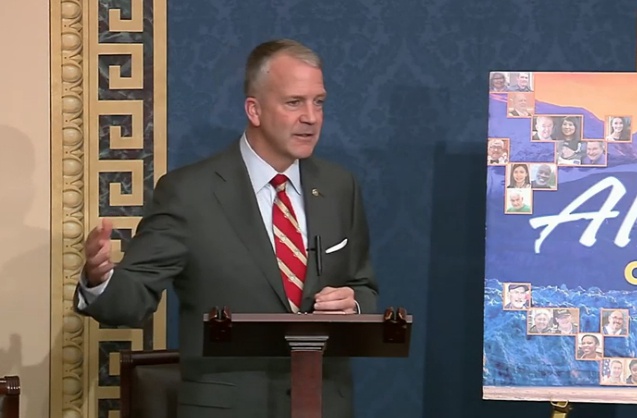 Sen. Dan Sullivan
Washington, DC (KINY) - U.S. Senators Dan Sullivan, a member of the Senate Commerce, Science and Transportation Committee, and Angus King (I-Maine), applauded the unanimous passage of the Visit America Act, introduced in June.
The bill would set a visitation goal of 116 million annual international travelers to the United States by 2028, formally authorize the U.S. Travel and Tourism Advisory Board, and create a high-ranking position within the Department of Commerce focused on bolstering America's travel and tourism industry and coordinating a strategy across multiple federal agencies.
"The tourism economy, which supports tens of thousands of jobs and generates billions of dollars in economic activity for Alaska and many other states, has been hit incredibly hard by the COVID-19 pandemic," said Senator Sullivan. "In order to reinvigorate the vital tourism sector and the jobs it supports, we need a coordinated strategy at the highest levels of the administration. The Visit America Act will better position the travel industry for a strong rebound, with ambitious visitation goals, requirements for a whole-of-government recovery strategy, and a high-level tourism official in the federal government for the first time ever. I thank my colleagues, particularly Senator Schatz and Senator King, for helping us advance this important bill."
The legislation would also require the development and implementation of a strategy to assist the travel and tourism industry to quickly recover from the COVID–19 pandemic.