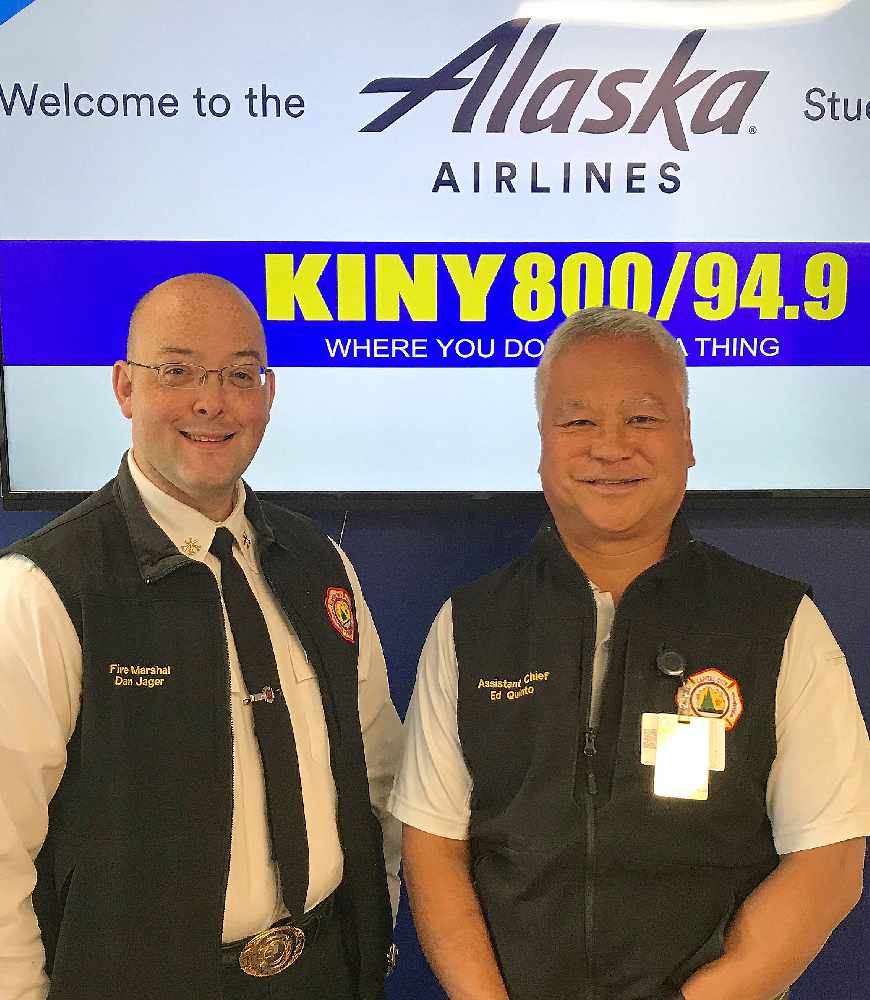 Juneau, Alaska (KINY) - Testing is planned in Juneau for cancer-causing chemicals used in fire fighting foam.
Assistant Fire Chief Ed Quinto said on Action Line the chemicals were used in Class "B" foam to put out petroleum fires. The chemicals migrate to groundwater. The threat is diminished in Juneau with the lack of groundwater supplies. Quinto says there are very few groundwater wells in Juneau now.
The chief says the Class "B" foam is required by the Federal Aviation Administration to be used at the airport. So in addition to the airport, it is used at the Hagevig Training Center since the department must practice using that type of foam.
Quinto says they also use Class B foam for vehicle fires, but otherwise, they use Class A foam for residential fires. He compared that type of the foam to dish soap which smothers fires.
He says results of testing at the airport and the training center are due back in about a month.