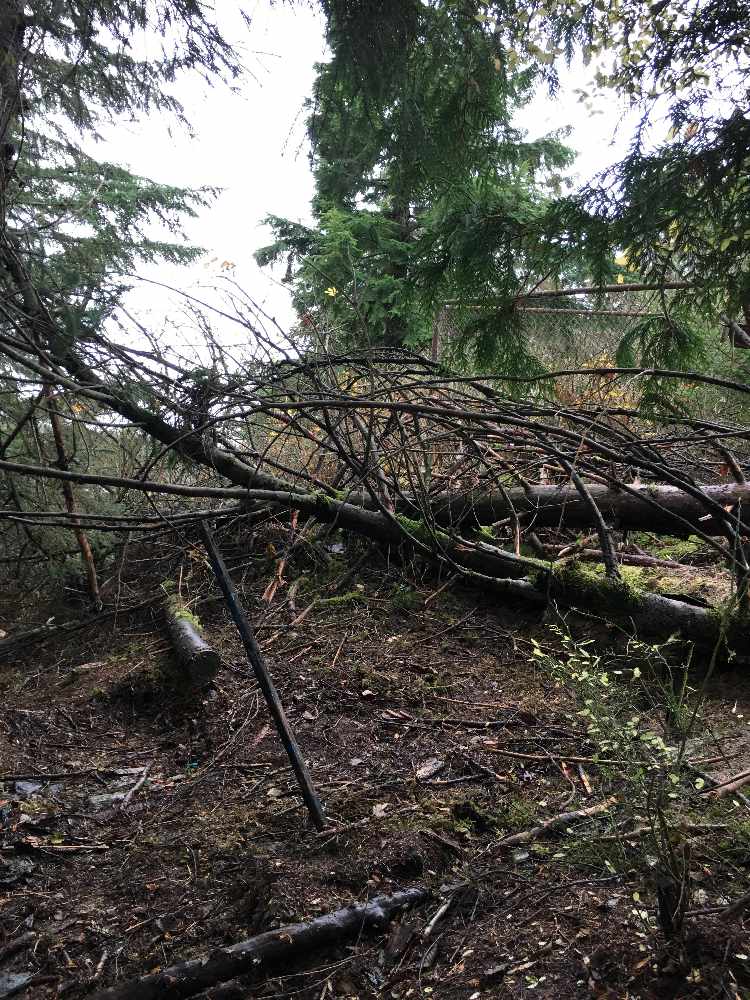 The property after the cleanup. Photo credit to Ashley Bush.
Ketchikan, Alaska (KINY) - The Coast Guard Petty Officer Association donated time and effort to a big cleanup.
General Manager Michelle O'Brien said they discovered some unexpected visitors on their property and were faced with quite the cleanup
job.
"We discovered an extremely large homeless encampment on our property well behind the station. We needed to clean out the area. We reached out to the Coast Guard because they do a lot of work for the community. They also do some fundraising. They use those funds for charitable causes."
In less than eight hours the team cleared the area of garbage and debris this past weekend.
The Ketchikan Police Department assisted the station and Ketchikan City government donated a 20-yard dumpster for the work.
O'Brien said pallet houses, lean-to's, and a makeshift kitchen were located on the site, "A little bit of everything from propane tanks to clothing to bedding, you name it, it seemed like it was up there."
The Ketchikan Radio Center wants to thank the US Coast Guard workers who assisted in this cleanup. A financial donation was made to the group to help with local charities.
Audio from GM Michelle O'Brien