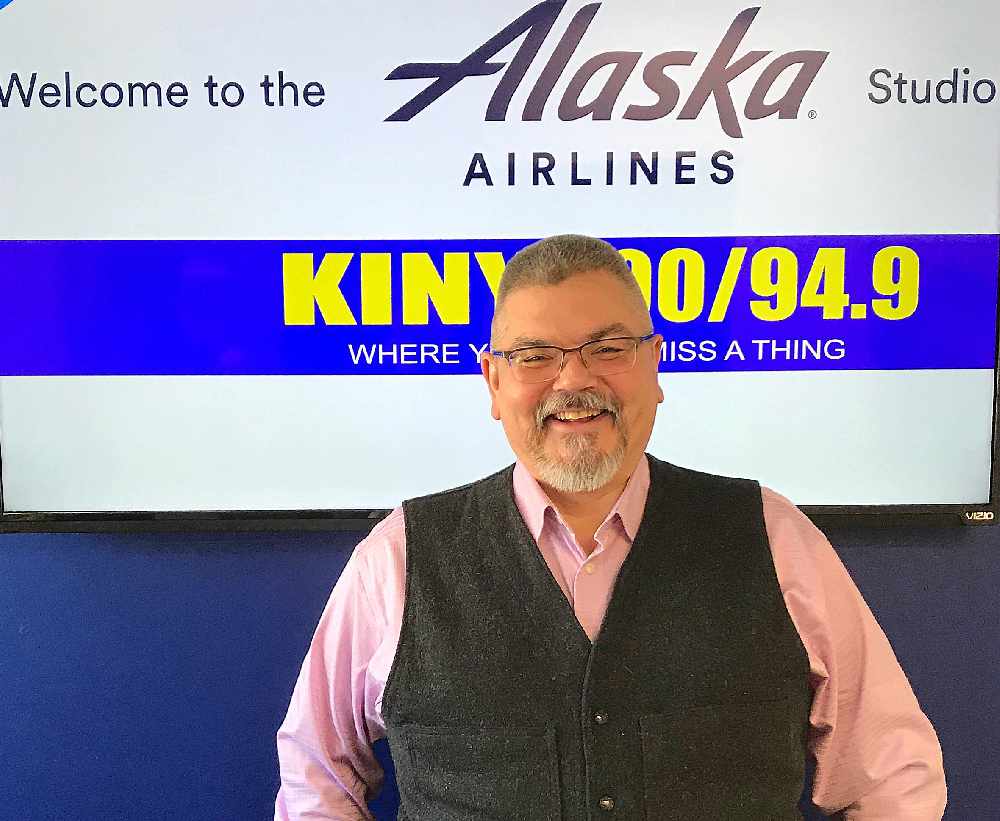 CBJ Assemblymember Rob Edwardson.
Juneau, Alaska (KINY) - The Assembly Committee of the Whole considered a tideland lease application to transfer ownership and a lease application from Franklin Dock Enterprises.
CBJ Manager Rorie Watt advised the committee that local control of the management of the waters on the downtown waterfront was one of the reasons the CBJ should acquire tidelands. If the CBJ did not acquire tidelands, the Franklin Dock owner who has to lease tidelands from both the CBJ and the state. He advised the CBJ would be more responsive than the state and the CBJ would receive additional leasing revenues.
Watt said the Assembly should consider the potential effect of leasing tidelands to allow a floating berth. A floating berth would not represent an expansion of berthing capacity. He explained the larger ships in the cruise industry have already tied up to the existing fixed pier and whether or not another floating berth is installed, the industry will continue to switch out larger ships for smaller ones.
The floating berth also allows for more efficient loading and unloading of passengers allowing them to spend more time onshore for commerce. Currently, crews have to move the gangways five or six times per day for cruise ships.
Watt said a floating berth would facilitate additional shore power connections which will result in a cost savings for local ratepayers. The floating berth would permit the use of a mobile shore power jib that would allow for both port side and starboard side connections. The CBJ currently can provide shore power on ships with port side connections.
Reed Stoops of Franklin Dock Enterprises said they will not request marine passenger fees to support the construction of the new float. He added they may ask for marine passenger fees to expand the existing shore power system to accommodate a greater number of ships.
The new float would measure 50 feet wide and 500 feet in length.
Stoops said the proposed dock would not increase the number of cruise ships coming to Juneau or add an extra berth to the current port.
The company wants to start construction in October and complete it in May, 2021.
Franklin Dock owns tidelands to extend the seawalk to the National Guard dock. They would like to exchange the value of tidelands that CBJ desires for use of the National Guard dock.
Watt said he would like the CBJ to attempt to extend the seawalk and support continued negotiations with Franklin Dock.
The dock is the only fixed pier in Juneau that accommodates the larger cruise ships.
Assembly Member Rob Edwardson said the CBJ should apply for a lease with the Department of Natural Resources and later request the conveyance.
The Committee agreed to pursue the tidelands. The issue will be discussed at a future Committee of the Whole meeting.
CBJ officials note any application for the tidelands would require a public hearing process.