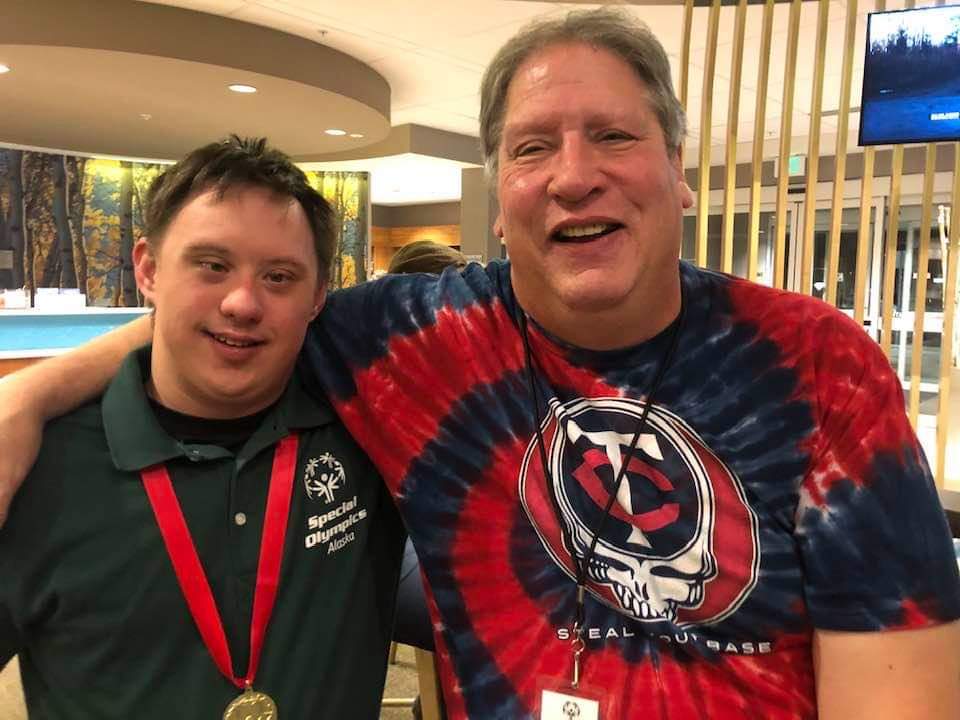 CJ Keys and Scott Larson IL-R).
Juneau, Alaska (KINY) - 12 bowlers represented Juneau this year and five of them took home individual awards.
The traditional male team took home the Gold Medal and the traditional female team took home silver.
A unified team took home the bronze. The unified team joins people with and without intellectual disabilities on the same team.
It was inspired by a simple principle: training together and playing together is a quick path to friendship and understanding.
Bowling Coach Lee Lewis said it was a good performance by the bowlers, "The athletes did really well. They had a good time. We got gold medals, silver medals, and some ribbons."
The tournament was held at Eagle River Bowl. Teams from five communities participated. They included Anchorage, the Tanana Valley, Kodiak, and the Mat-Su valley.
CJ Umbs, Tyler Anderson, Kristina Brown, Tanya Lewis, and Aubree Lewis also took home individual awards.
The bowling program lasts 8 weeks in the fall and ends with competition to determine who represents the program in the state tournament
The Special Olympics in Juneau also offers basketball and swimming. They would like to offer track and field but are looking for a coach.
"I just love Special Olympics. I'm a bowler myself. Anything I can do to help train athletes is just enjoyable," Lewis added.
Audio from Bowling Coach Lee Lewis.