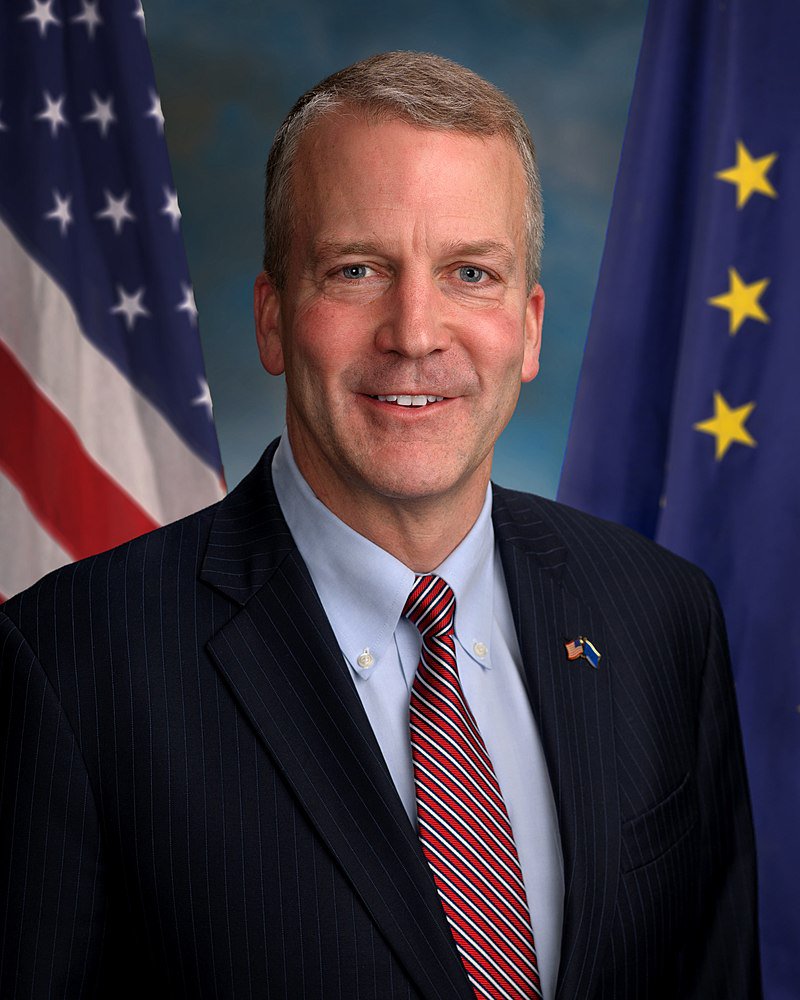 U.S. Senator Dan Sullivan.
Juneau, Alaska (KINY) - Alaska's U.S. Senators touted legislation that benefits the state in brief remarks to the Southeast Conference Mid-Year Summit.
U.S. Senator Lisa Murkowski said she has gotten a bill through the Senate that will require genetically created salmon be properly labeled.
She also secured a two-year extension of the secure rural schools program and full funding for payment in lieu of taxes for schools.
She also mentioned legislation that benefits hydropower. She also is working on the transboundary mining issue with British Columbia.
She said she expects the Department of Agriculture to make a final decision on an Alaska amendment to the Tongass National Forest Roadless Rule sometime this summer.
She also supports an extended comment period on specific protections for the humpback whale in southeast Alaska.
U.S. Senator Dan Sullivan said he is working to fix the broken federal permit system. He also focused his remarks on jobs and economic development. He supports deregulation.
He said his Rebuild America Act will help local governments in southeast to develop projects while also protecting the environment.
"It took 20 years to permit the Kensington Mine. It takes eight years to permit a bridge in America. This is just not right."
Sullivan said tourism has been a bright spot in Alaska's economy for many years. He said he will soon introduce the Visit America Act. It would establish and Assistant Secretary within the Department of Commerce to encourage domestic tourism. He said senior-level administrators can help advocate for industry.
"This is part of a strategy that we think will help advocate for a critical industry for our state and for our country."
He also touted approval of the Save our Seas 2.0. The comprehensive marine debris bill is designed to clean up the oceans. The bill is now in the U.S. House.
"We don't want to see trash washing up on our shores in Alaska or anywhere in our country," he added.
He also touted legislation that will benefit the fishing industry.