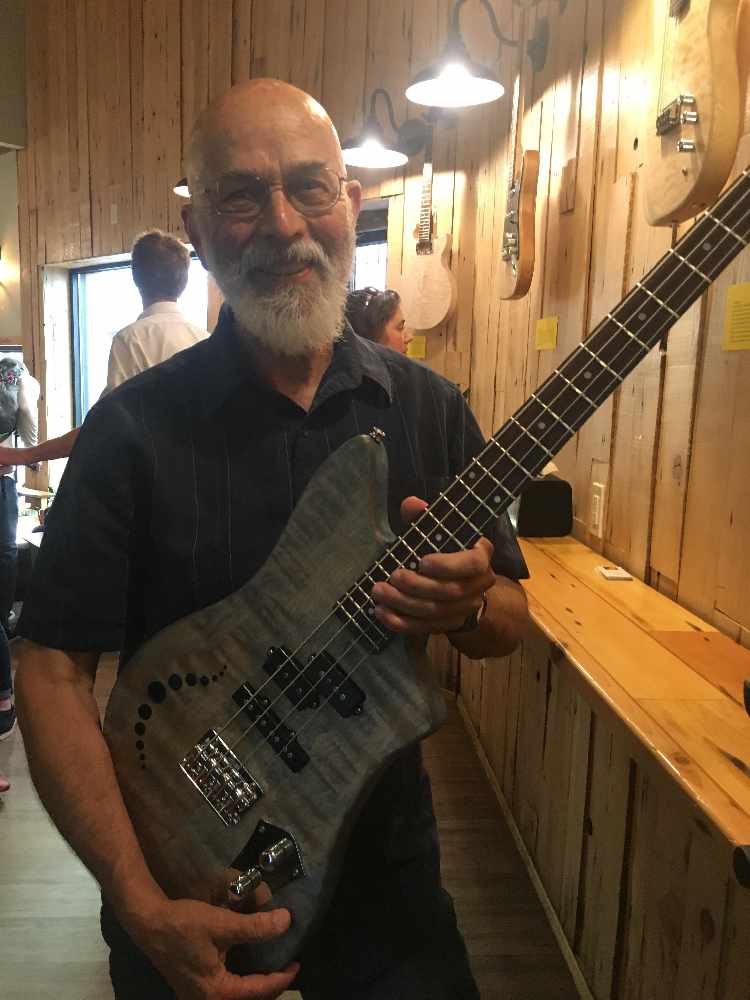 George Gress shows off some of his handywork. (Photo credit to Charles Murphy.)
Juneau, Alaska (KINY) - George Gress spent many years teaching in Juneau and now has a new passion, making customs guitars.
Gress showed off his guitars at Devil's Club Brewery for First Friday. He retired five years ago and started to make guitars. He has played the instrument for close to 50 years.
He only uses special wood that is sustainable in building the guitars. He receives the wood from a mill on the Olympic Peninsula.
"I've always loved guitars. When I retired my wife brought me some wonderful woodworking tools. Every guitar I make I try to make it like it is a guitar I would keep for myself."
Two of the guitars have original design bodies he developed and are not like a guitar you would see anywhere else.
He moved to Alaska from Idaho and began teaching 35 years ago starting in a village on the Yukon.
He also enjoys playing his own guitar at least an hour per day.
"It is addicting. I'm still not any good but I'm getting better.
Gress gets a lot of comments from former students and some have purchased custom guitars from him.
"People think that it is beautiful wood and beautiful work. They are surprised by the sound. I worked to develop electronics that appeal to guitar players," he added.