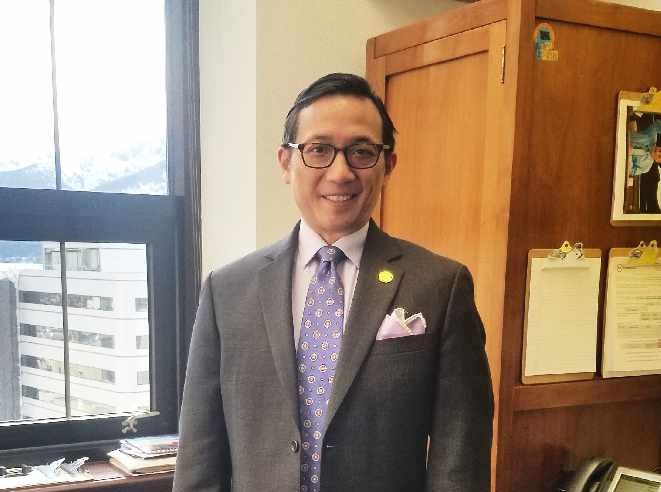 State House Representiative Scott Kawasaki
Representative Scott Kawasaki talks about the importance of net neutrality, the future of bipartisanship in Alaska politics, and his legacy as a lawmaker.
State House Representative Scott Kawasaki spoke of his support for HB 227 to News of the North on Friday in his office in the capitol. The bill seeks to hold internet service providers in the state accountable to the rules of net neutrality, which bars companies from providing preferential access to certain sites and services, or charging different rates depending of the websites and apps being accessed. He says that more than 20 states across the country are considering similar legislation, and that this is a matter of free speech and the right of the people to access information. He expects some pushback from large companies, but has been working in a bipartisan way on this and other issues.
Representative Kawasaki also reflects on what he hopes his legacy to be, and the course of Alaska State politics into the future.
Stay tuned for more in depth interviews like this on kinyradio.com, or download the Juneau Radio Center App from your app provider to get News of The North on demand.