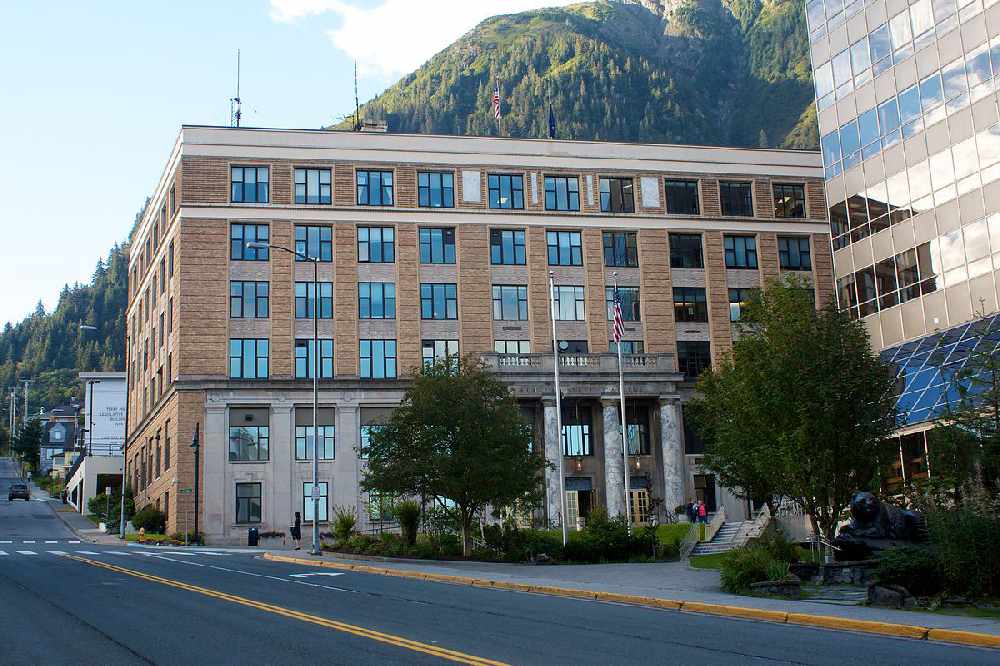 The Alaska State Capitol in downtown Juneau.
Juneau, Alaska (KINY) - The Alaska Senate is scheduled to vote in the coming days on the amount of this year's Permanent Fund Dividend.
According to the Anchorage Daily News, lawmakers say they don't know whether the vote will be in favor of a $1,600 dividend or a $3,000 payout that follows the traditional formula in state law.
On Monday, senators will introduce a new bill that funds the dividend outside the state operating budget. The budget needs to pass the Legislature before July 1 to avoid a statewide government shutdown, but legislators have been unable to advance it because of disagreement over the amount of this year's dividend, which the Senate previously voted to include within the budget.
Senators hope splitting the question will fix the problem. According to lawmakers familiar with legislation to be introduced Monday, senators will be presented with a bill that calls for a $1,600 Permanent Fund dividend. By Tuesday, when the full Senate is expected to vote on the dividend amount, there will be an amendment that increases the dividend to about $3,000, the amount under the traditional formula.
But there's no guarantee that splitting the issue will fix the problem. Confirming the amount of the dividend requires agreement among the Senate, House and Gov. Mike Dunleavy, and isolating the question may not change entrenched viewpoints.
The governor has consistently supported a dividend paid under the traditional formula. The coalition House majority has stayed consistent in its support for a dividend that does not require spending from savings or overspending from the Alaska Permanent Fund.
The governor could veto any proposal that does not garner his approval, sending lawmakers back to the drawing board.
The session is scheduled to expire June 14, and the state's fiscal year begins a little over two weeks after that.