JUNEAU, Alaska (KINY) - The cleanup of Project Playground at Twin Lakes following the arson fire there is projected to get underway within a month.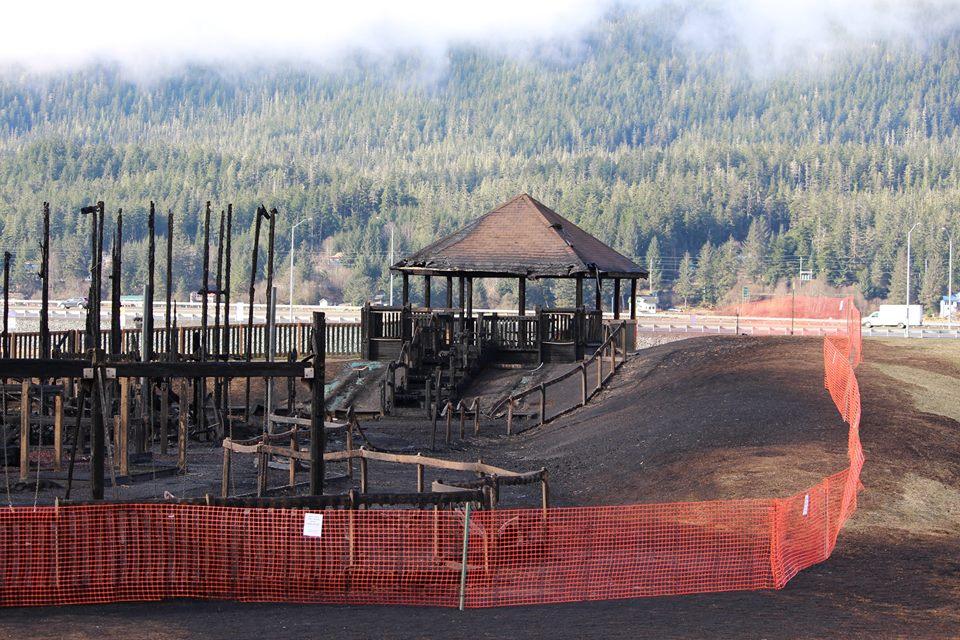 That was the word from CBJ Parks and Recreation Director Kirk Duncan who said the work will be done by a contractor.
He figures the rebuild work would commence next May with a new playground ready for use by that following Labor Day.
We asked how the rebuilt park might be done differently than the original:
"It was 10 years ago, so different materials. There were concerns by parents that it was difficult to see the kids in certain places, so different designs. We've learned a lot about the park and so we'll be making little tweaks to it here and there."
And he was asked about security:
"I think it's a great place for cameras, but there are people who say that's an invasion of privacy. We will talk with folks, we put some cameras down at Savikko Park and have really cleaned up a lot of activity down there that we didn't want to see. People just tend to behave themselves when being on film, but then again it's a sensitive issue."
CBJ Parks and Recreation Director Kirk Duncan was a recent guest on Action Line.