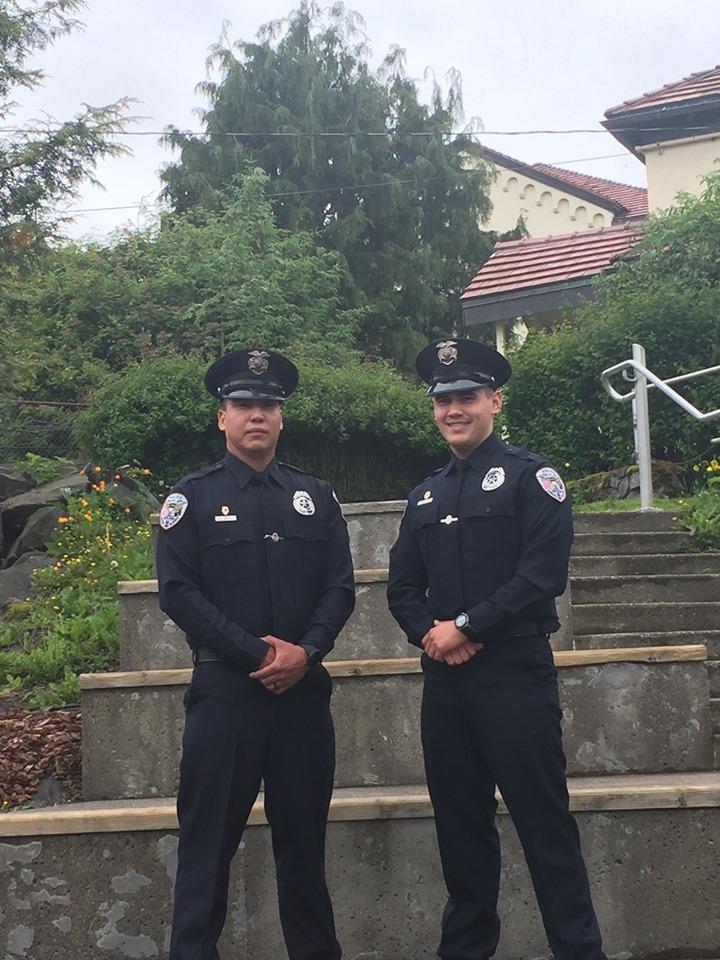 Juneau, Alaska (KINY) - Juneau Police will welcome two fully trained officers to the ranks soon.
Police said officers Duain White and Jonah Hennings-Booth graduated from the Public Safety Academy in Sitka on Friday.
Both officers will spend some time with their families before they begin the department's field training program.