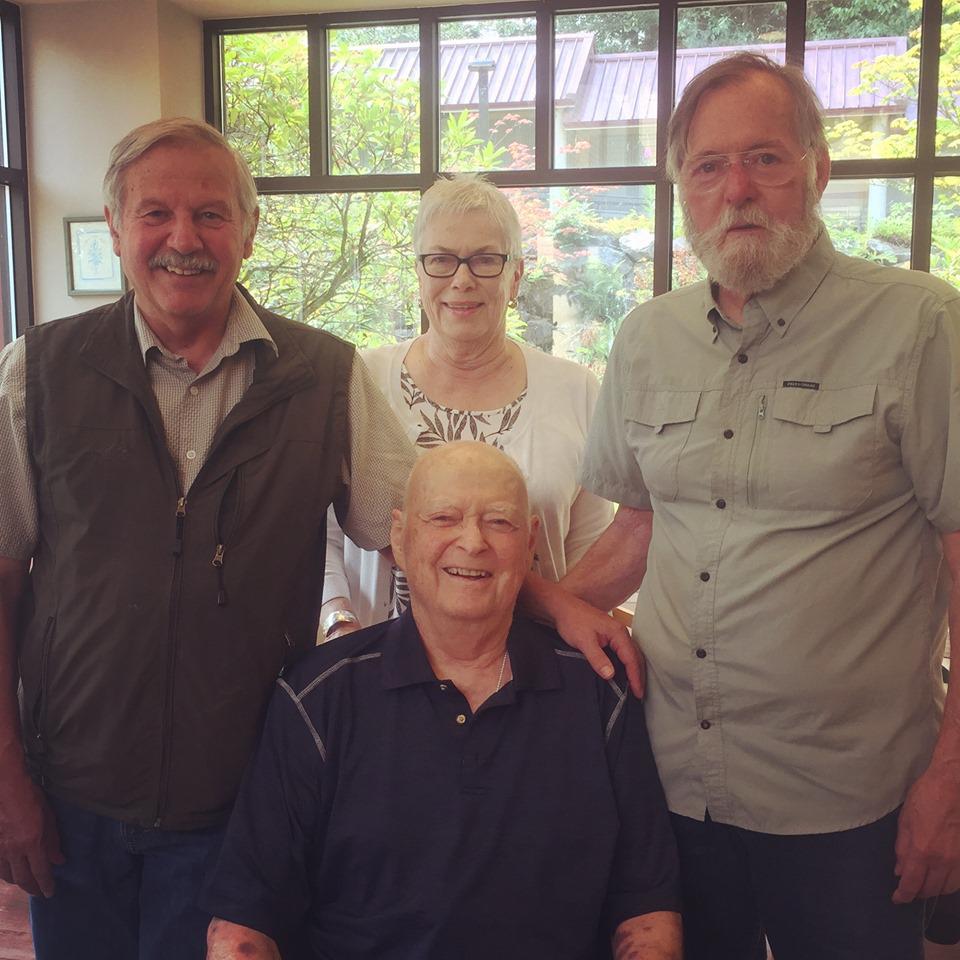 (L-R) Retired Wiremen Steve Davis and Bill Digan with Heather and Tom Cashen (center) earlier this summer. Photo courtesy of IBEW Alaska.
Juneau, Alaska (KINY) - Fridays Action Line program with Juneau Assembly member Loren Jones started out with Jones talking about the passing of two men this month who made significant contributions to Juneau and Alaska during their lives.
One was former Alaska Department of Labor Commissioner Tom Cashen who worked as a journeyman electrician and union representative for the International Brotherhood of Electrical Workers in Alaska. The union's training facility in Anchorage is named after Cashen. Jones said Cashen passed away earlier this week and described him as a "really, really nice guy." "He made a big impact on Alaska and the labor movement," Jones said. Cashen's passing Wednesday morning is noted on the IBEW Facebook page.
The death of Charlie Northrip was also mourned by Jones. Northrip at one point served as the general manager of KTOO Radio and Television and as the executive director of the Alaska Public Broadcasting Commission. He also worked as the executive director of the Juneau Economic and Development Council.
Northrip passed away August 15 in Florida. Jones said Northrip also had a major impact on Alaska and Juneau.