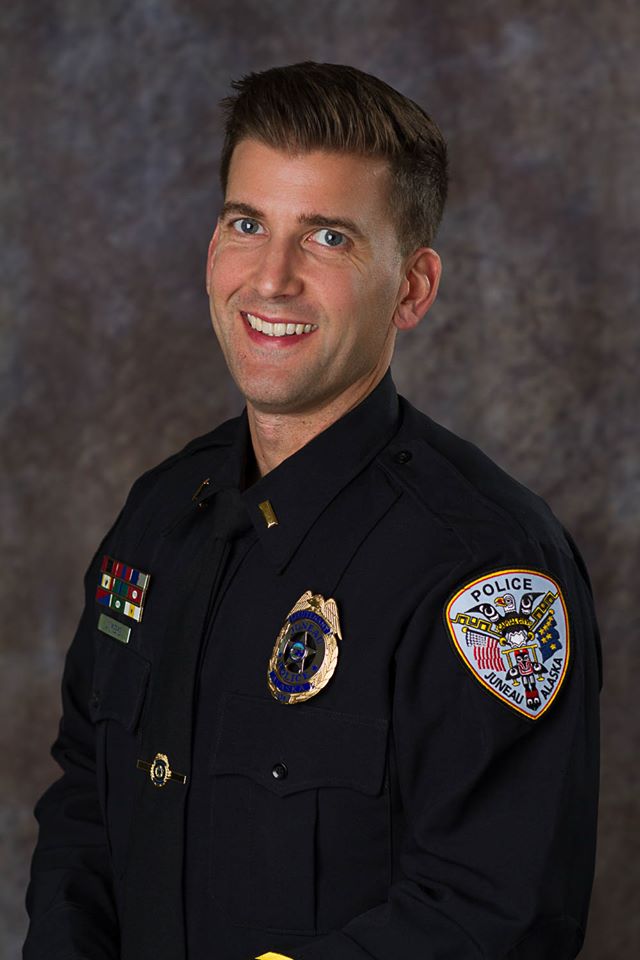 Lt. Jeremy Weske.
Juneau, Alaska (KINY) - A nine month review of the ordinance ended in its adoption Monday night.
Officials said the ordinance will give the City a tool to ensure neighborhoods are not subject to problem properties for extended periods of time and to hold landlords and tenants accountable for their actions.
The CBJ reported that over the last five years Juneau has dealt with multiple properties that received an inordinate amount of city resources.
These properties have required years of time, attention and resources from Community Development, Engineering and Public Works, the Law Department, the City Assembly, and first responder's like the Juneau Police Department and Capital City Fire Rescue.
The neighborhoods affected by these problem properties feel the process is inefficient and resolutions are far too slow in the making.
There was no public comment at the hearing.
Assembly Member Alicia Hughes-Skandijs said she was concerned there would be a situation where a person who needs help and needs to call 911 doesn't because she doesn't want to lose her housing. She spoke about the dangers of unintended consequences.
She mentioned domestic violence is a problem in Juneau and victims should feel free to call the police when they need help.
She said it will weaken housing rights and the fundamental right to call for help for vulnerable citizens.
Assembly Member Carole Triem said she was concerned someone who is disabled or has a health problem would not call for assistance.
Assembly Member Wade Bryson said the goal is to get landlord involvement. Once it gets close to the cap on the number of calls, it gives police an incentive to get directly involved.
"It will protect the victims and the neighborhood more. Landlords will be more responsible and will have to protect people that are there," he added.
He said the ordinance is designed to deal with the worst and problematic properties in Juneau.
Assembly Member Maria Gladziszewski requested an amendment to eliminate any medical call from being factored into the number of incidents allowed per property. It passed without opposition.
Lt. Jeremy Weske of Juneau Police said domestic violence incidents are exempt from this ordinance.
Problem properties in the past include the Bergmann Hotel, 401 Harris Street and the Gastineau Apartments.
Lt. Weske said other cities that have enacted similar laws have rarely had to enforce them. He said 17 homes would have qualified for this ordinance in recent years.
"I believe it will make neighborhoods safer because they will feel like they have an option. A lot of neighborhoods don't feel that way right now," he added.
The ordinance was adopted 7-2 with Assembly Members Triem and Hughes-Skandijs opposed.