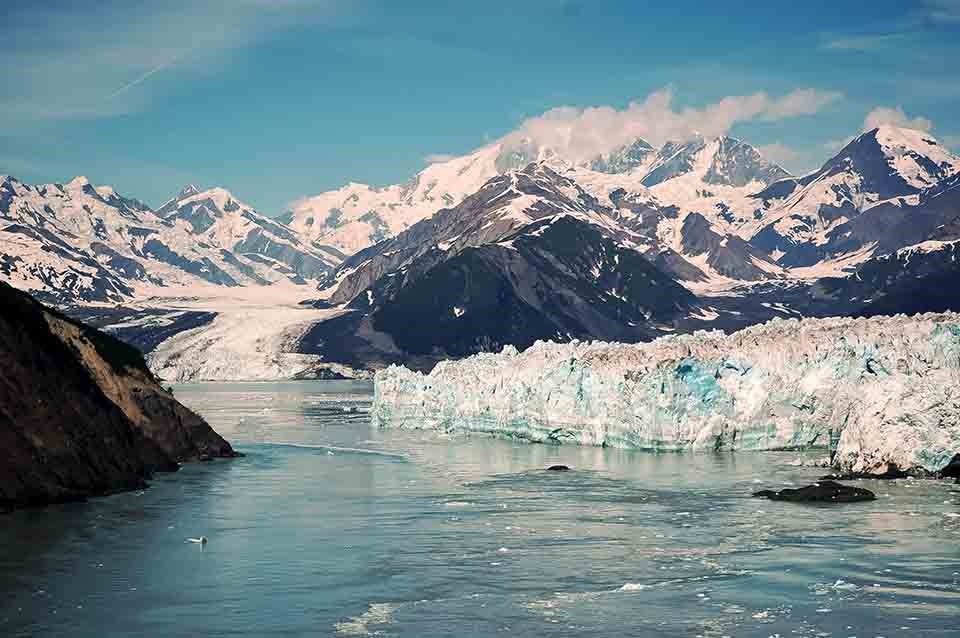 ANCHORAGE, Alaska (AP) — The rapid melting of glaciers because of climate change has created a new market for Alaska's tour operators, officials said.
Operators of several tour companies are experiencing an increase in customers booking trips to see the receding glaciers of the nation's only Arctic state before they lose access to them, The Anchorage Daily News reported.
A new review of glacier research data published in the Journal of Glaciology predicts Alaska's 25,000 glaciers will lose between 30% and 50% of their mass by the end of this century.
There is "more awareness" of the receding glaciers among tourists, said Paul Roderick, operations director for Talkeetna Air Taxi, which flies customers over the ice fields of Denali and the Alaska Range.
"'I'm glad I'm up here seeing these ancient rivers of ice before they disappear.' People definitely say that," Roderick said.
Some people call Major Marine Tours in Whittier saying they want to see glaciers in Alaska "before it's too late," although that is not common, said marketing director Lindsey Middendorf.
Tourists from places like Australia, where glaciers do not exist, as well as visitors from emerging tourism markets like China and India, have shown an interest in visiting, operators said.
At least one company said guides are told to state the basic facts: there is a warming cycle and the glaciers are receding.
"None of our guides are experts in the field, they're not climatologists," said St. Elias Alpine Guides co-owner Anya Voskresensky. "We encourage them to be gentle with that subject."