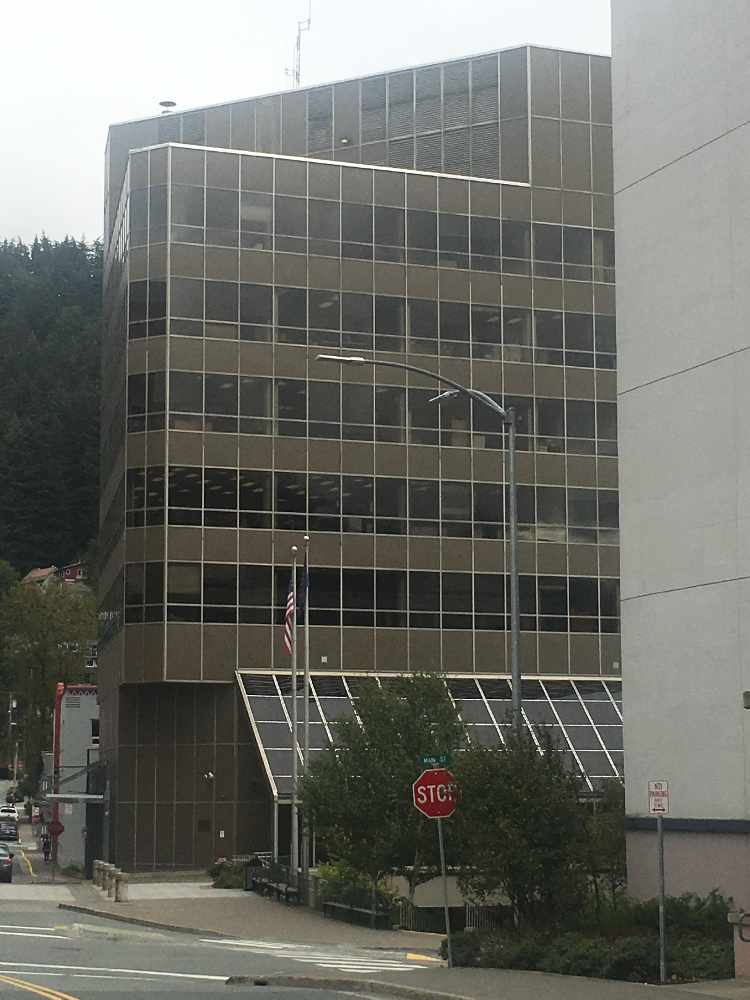 The Dimond Court House in Juneau.
Juneau, Alaska (KINY) - Frank Rogers, 27, pled guilty to charges of assault in the third degree and kidnapping and was sentenced to 11 years behind bars.
Superior Court Judge Philip Pallenberg suspended four of the years after he ordered Rogers to serve nine years for the kidnapping charge and two years for the assault charge, with the sentences to run consecutive to one another. Rogers was also sentenced to four years probation.
Seven charges that include assault in the second degree, assault in the third degree and tampering with a witness were dismissed in the case.
Rogers faced charges of assault in the second degree and assault in the third degree after he allegedly went to the home in the 9100 block of Cinema Drive in June 2018, armed with a handgun, and assaulted a 27-year-old female.
Police said the victim's mother called them, reported the assault, and said two men had come to the residence due to a property dispute. Police said Rogers told them that a friend of the female had stolen several items from them and they wanted them returned.
Rogers was accused of striking the victim several times before he left the residence in a vehicle. Capital City Fire Rescue transported the female to Bartlett Regional Hospital where she was treated and later released.