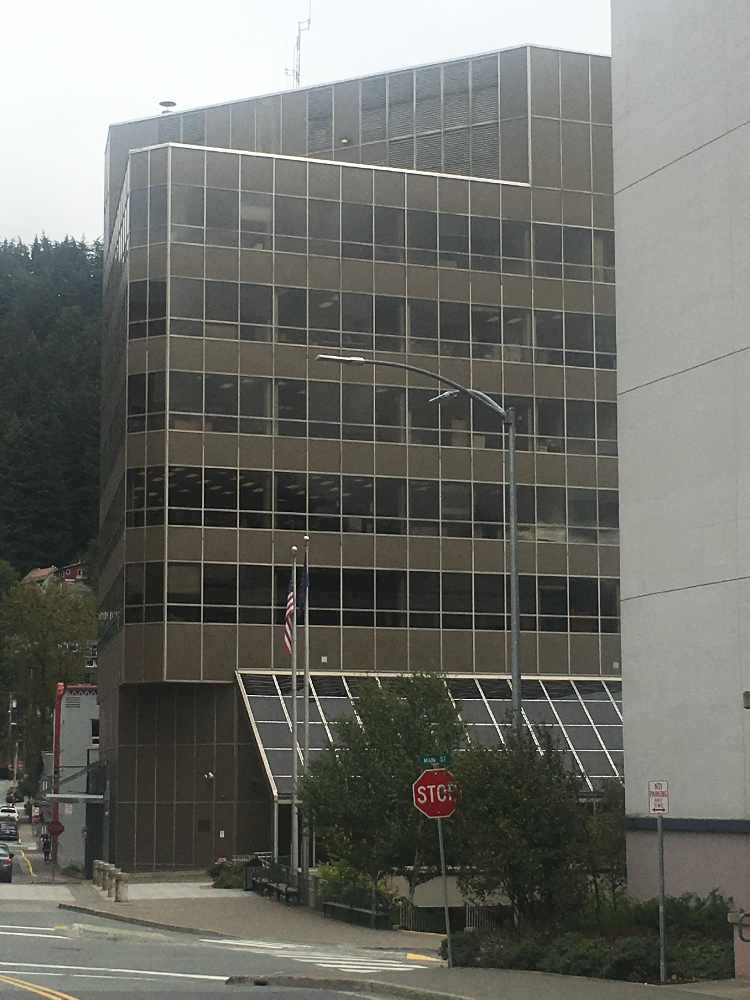 The Dimond Court House in Juneau.
Juneau, Alaska (KINY) - John Negley, 47, was one of eight inmates arrested for allegedly trying to smuggle in drugs to Lemon Creek in December, 2017.
Negley pled guilty to promotion of contraband in the first degree and was sentenced to two years in prison by Superior Court Judge Amy Mead.
Felony charges of misconduct involving controlled substances and the promotion of contraband were dismissed in the case.
The inmates allegedly conspired to bring in heroin, methamphetamine and suboxone into Lemon Creek.