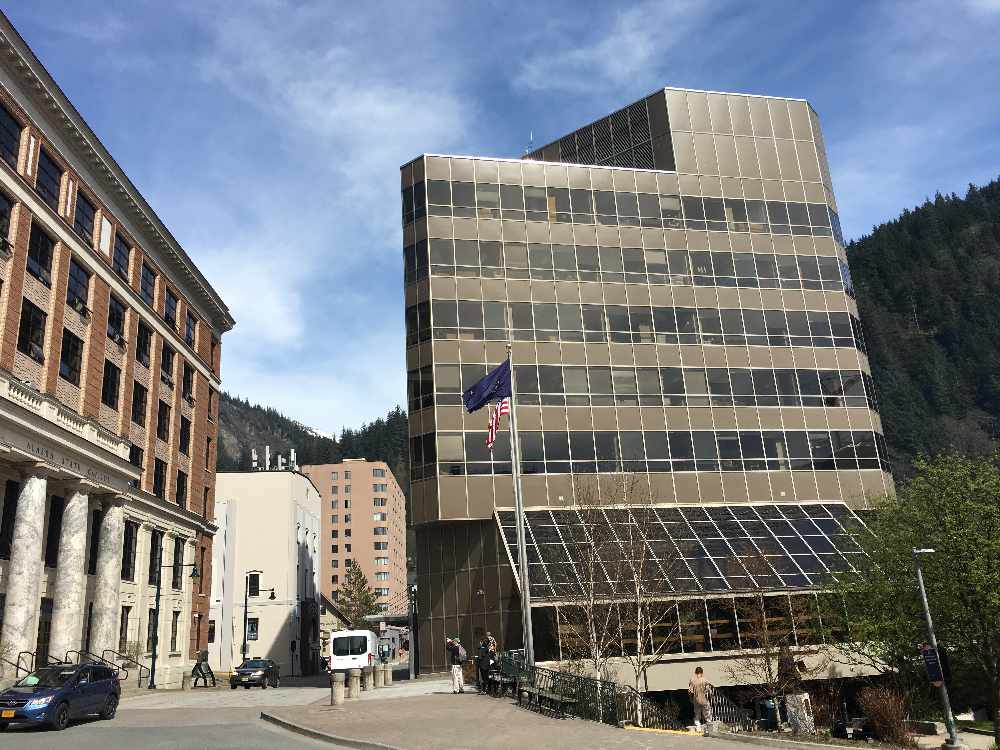 The Dimond Court House in Juneau.
Juneau, Alaska (KINY) - A former candidate for the Juneau Assembly was found guilty of PFD-related theft charges after a three-day trial at the Dimond Courthouse.
Loretto Jones was found guilty of unsworn falsification and theft in the second degree related to her filing for a dividend.
The jury found that Jones lived and worked out of state, in Oregon, for more than 180 days during 2015.
Jones filed a PFD application in January 2016, Jurors determined that Jones lied when she said she was not out of state more than 90 and 180 days in a calendar year.
After polling, all twelve jurors agreed that their verdicts were guilty.
Judge Amy Mead set a hearing for Feb. 12, 2020 to review a pre-sentence probation report.
Jones came in last among three candidates during the 2017 Assembly election.