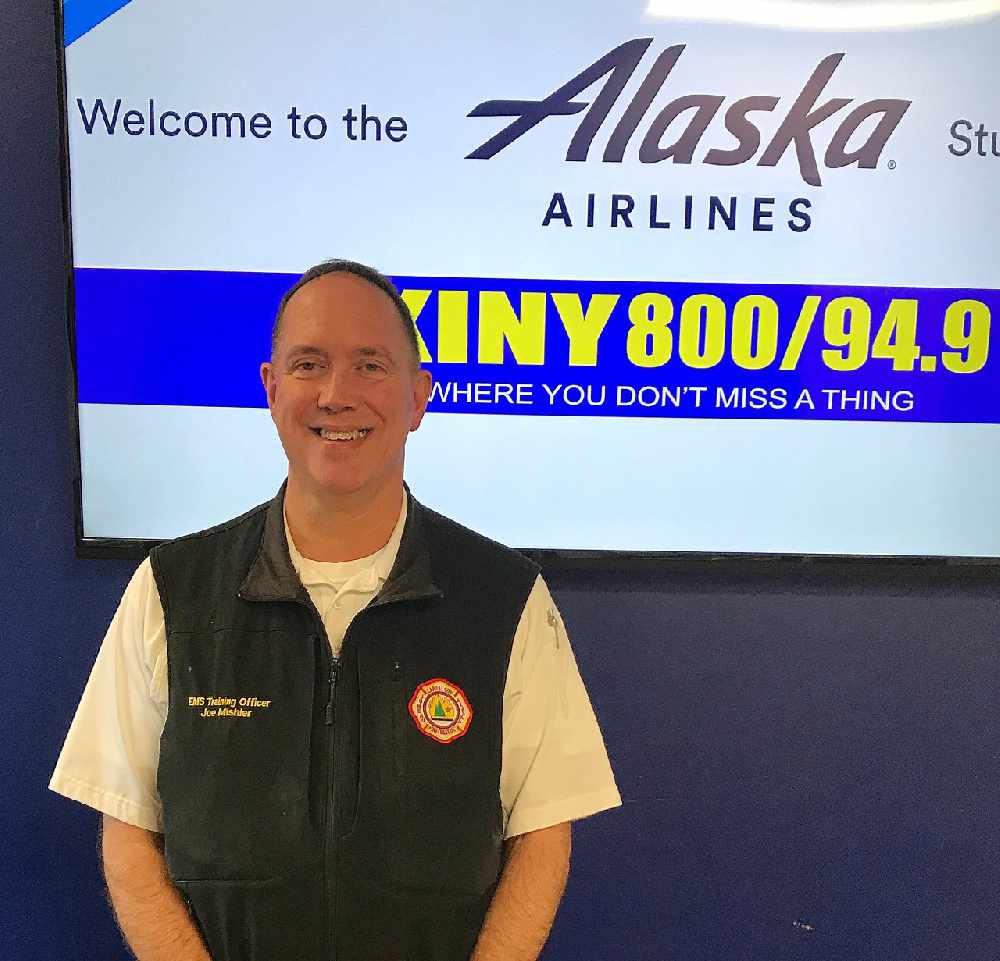 Joe Mishler of Capital City Fire Rescue
Juneau, Alaska (KINY) - The Capital City Fire Rescue staff person in charge of running the sleep off center known as the Cares Program provided an update on Action Line.
Joe Mishler, who previously serves as the department's EMS Training Officer, was asked how the program has fared since the department took it over from Bartlett Regional Hospital four months ago. He said there have been a lot of growing pains. They are working out of a temporary facility at St. Vincent de Paul, so he said they don't have there own space. Renovation is underway there to provide the program a permanent space.
The program is provided for 12 hours each night. Mishler said when the service isn't available, people don't stop drinking. Response still occurs, but in the daytime, its an ambulance and a police officer and they go to the emergency room. At night, they're picked by CARES and brought there.
There's concern about crime increasing in that area with plans by the Glory Hall to relocate there and because the CARES program is there. Mishler dispelled that concern. Mishler said he can't speak on behalf of the other programs, only his program.
He said they are picked up in the downtown area and brought by van to the facility. From the time they get out of the van until the time they leave, they're being monitored by cameras with everything recorded. They are given bus tokens in the morning to head back downtown and Mishler said he hasn't seen anyone do differently.
"They're probably the only people in the Valley who can't be committing crimes," he said. Mishler added a check with the police department who reports there's been no change in the rate of crime since the sleep off center relocated there. "So these are the only people who can't be."
Mishler made this additional point on the value of the program. "The CARES program is more than just sleep off. Sleep off is a part of it, but our goal is to improve public health and public safety, keeping our emergency services available for emergencies, and then providing other resources for the other non-emergent needs.
CARES stands for Community Assistance Response and Emergency Services.