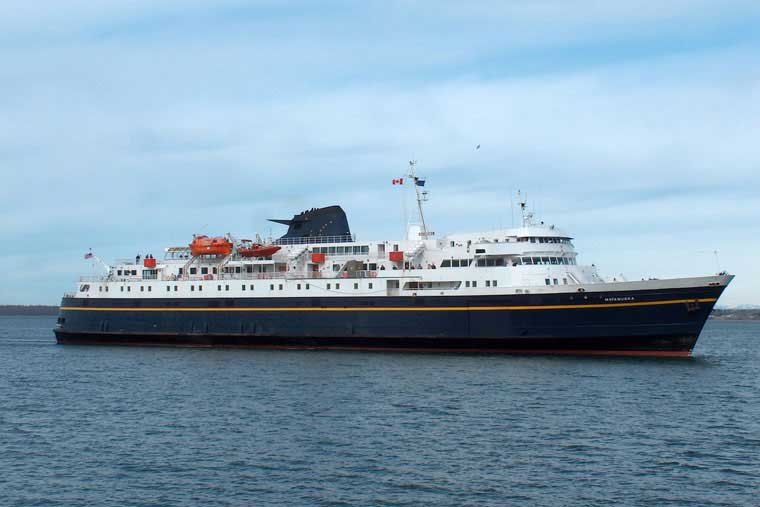 The M/V Matanuska.
Juneau, Alaska (KINY) - Supporters of the Alaska Marine Highway plan a number of events on Tuesday.
The Keep our State Connected Save our Alaska Marine Highway rally will be held outside the Capitol at 12 noon.
Other events are planned in Ketchikan at Jefferson and Tongass, and in Petersburg at the Library Parking lot.
Other rallies will take place in Kodiak, Anchorage, Haines, Dutch Harbor, and Valdez.
The event will push for full funding of the ferry system and a restoration of service.
Wintertime service has been greatly curtailed this year with several outlying communities having to do without ferry service for weeks at a time.
There is only one ferry running at this point between Ketchikan and Metlakatla on Annette Island.
The event is hosted by the Maritime Labor Alliance, Save our State, and Friends of the Alaska Marine Highway System.