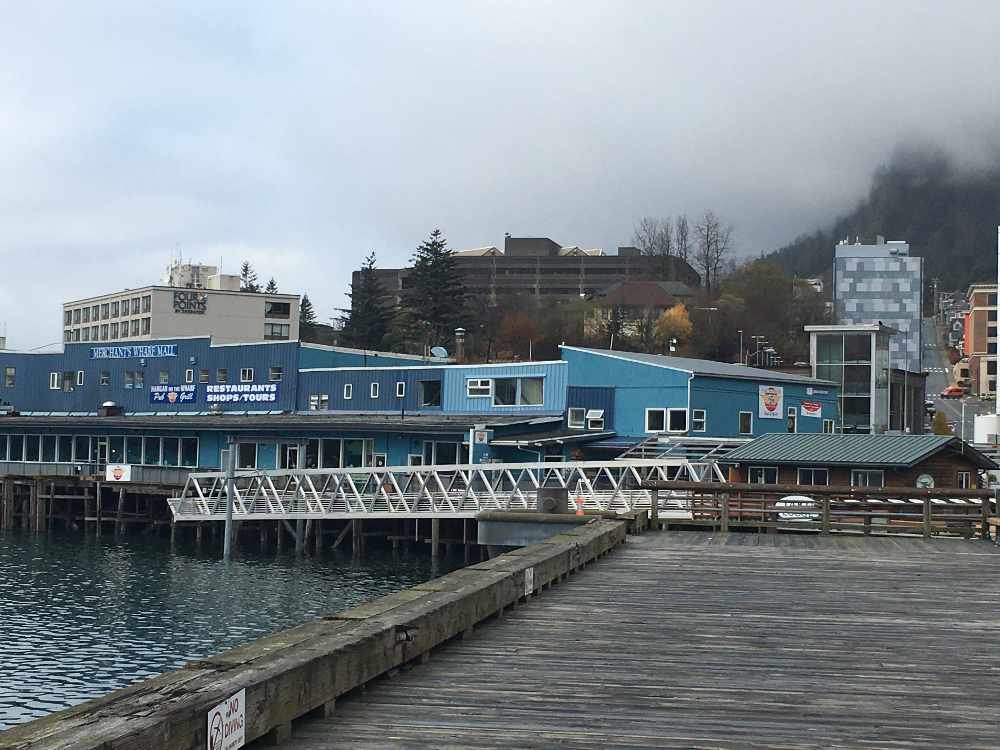 The Hangar at the wharf hosts a rally for Fair Share Alaska tonight.
Juneau, Alaska (KINY) - The Hangar at the Wharf will host the event starting at 5 pm.
State Senator Bill Wielechowski is one of the supporters
He said they have to get 28,000 signatures to get on the ballot. "It's a heavy lift, there is no doubt about it. It's a volunteer effort. The other side has huge corporations that make billions of dollars in profit. Our side is a totally grass-roots driven effort."
Wielechowski urged Juneau residents to come out and learn about the proposal at the hangar ballroom from 5 to 7:30 pm
There will be a presentation by oil and gas attorney Robin Brena to help people understand what is happening with oil and gas and what the issue is all about.
Wielechowski said this is a way for the state to get the revenue they need
"We just don't have the funding. I think that is where the Governor really stepped in it. His budget cuts to education, the University, the marine highway, have been devastating to every area in the state of Alaska. If we can close the budget gap that will go a long way to improving the quality of life all across the state."
Wielechowski said Alaska should be getting a lot more revenue from oil. He blames the passage of Senate Bill 21
"No one wants to talk about revenue. We are giving away $1.2 billion in oil tax credits each year. This is a year to regain $1 billion per year. The state's share of our oil resources dropped by $1.6 billion due to this new tax law."
Wielechowski downplays concerns oil and gas will go elsewhere if taxes are increased. He said oil companies see a lot of
profits in Alaska
Another part of the Fair Share Act would be transparency so oil companies must divulge how much profit they are making.
Wielechowski contends they get 87% of the revenue and make a profit of 123% at Prudhoe Bay.