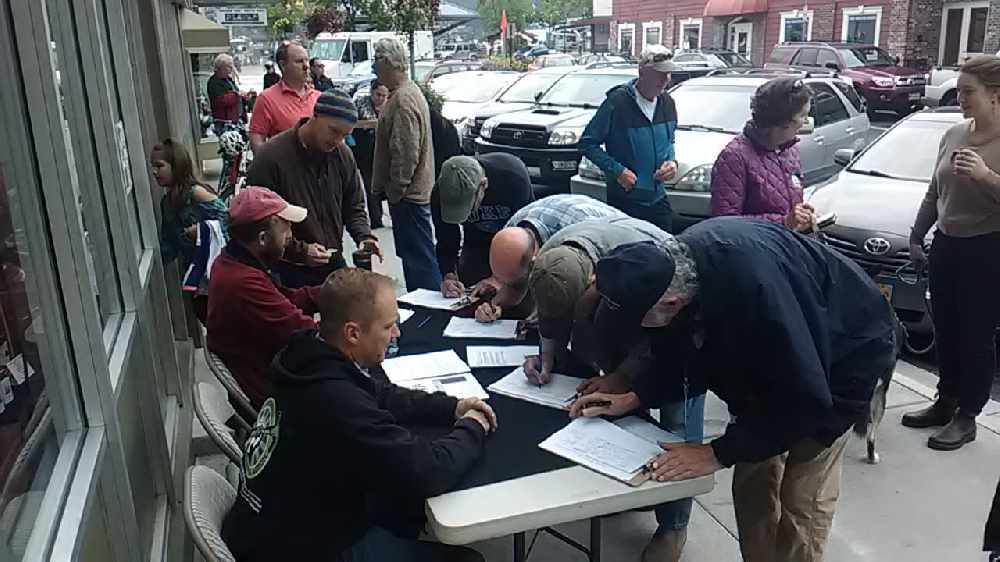 A signature-gathering event in Juneau for supporters of the Recall Dunleavy movement.
Juneau, Alaska (AP) - The group seeking to recall Alaska Gov. Mike Dunleavy says it will take its case to court after its application was denied by a state elections official.
Jahna Lindemuth, an attorney for the Recall Dunleavy group, says the rejection was "without basis." She says the group will challenge the denial in court.
On Monday, Division of Elections Director Gail Fenumiai rejected the application. She says she based her decision on an analysis from the attorney general's office that found the grounds for recall were legally insufficient.
Recall supporters say the Republican governor has been reckless and pushed the bounds of his office. But Dunleavy supporters see the recall push as politically motivated