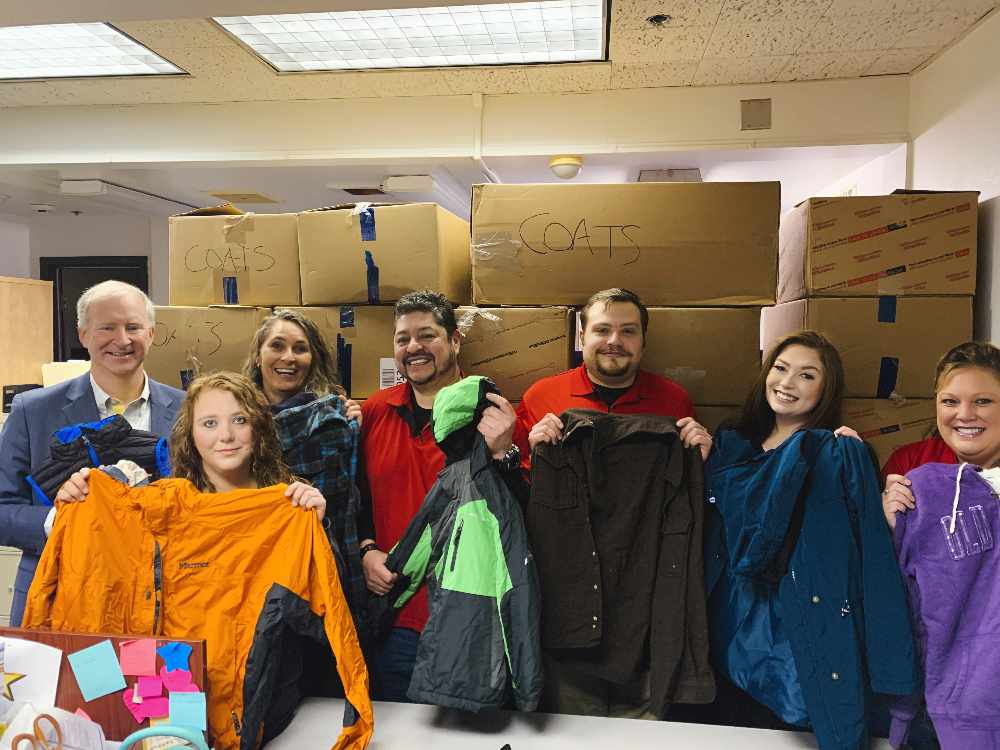 Volunteers show off some of the coats donated by the community.
Juneau, Alaska (KINY) - The Juneau Radio Center, Office Max, and the Juneau Rotaract Club worked together again this year on the Coats for Kids program.
Around 500 coats were donated this year. Volunteers at the Juneau Rotaract Club washed all the coats and received help from Alaska laundry and dry cleaning.
School District Chief of Staff Kristin Bartlett said this is a great program for kids. "We have an amazingly generous community. It was overwhelming the number of coats people donate each year to schools."
She said they've already started to distribute the coats to students and families in need.
Bartlett said some kids can't go out to play at recess without a coat. The school nurse keeps some coats on hand to allow kids to enjoy recess.
Bartlett said there is a significant number of kids that don't have a permanent residence living here in Juneau.