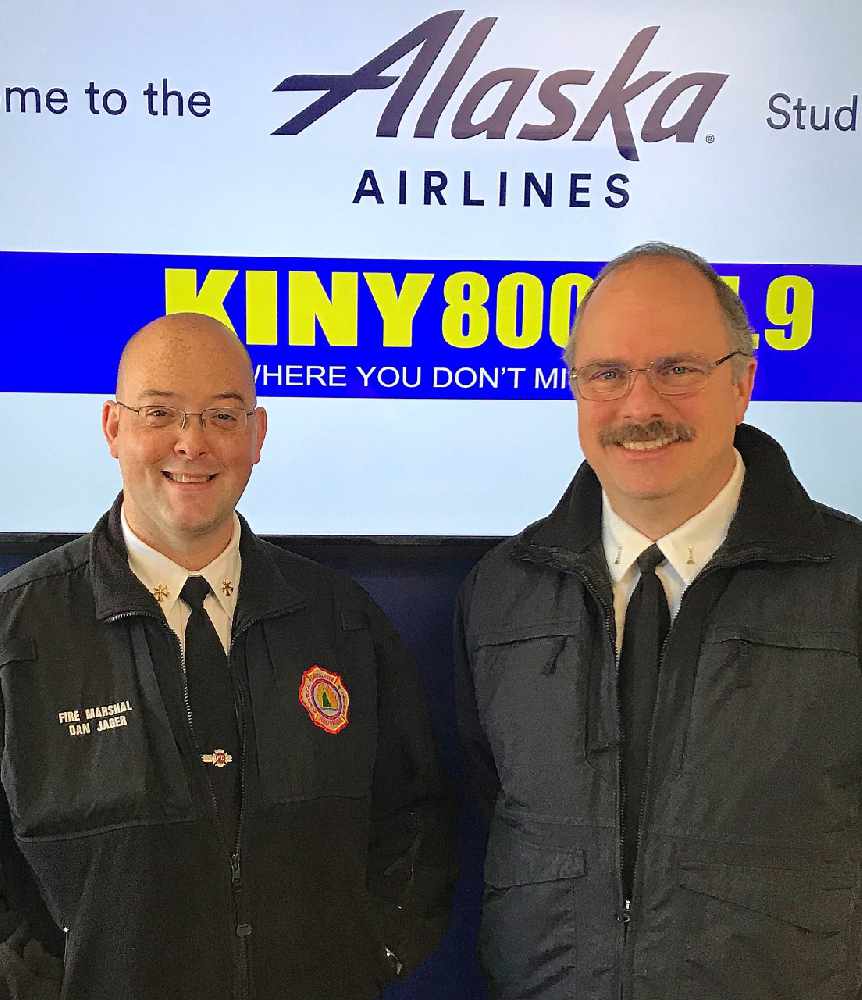 Capital City Fire Rescue Fire Marshal Dan Jager (L) and Deputy Fire Marshal Sven Pearson on Action Line
Juneau, Alaska (KINY) - It's "fall back" time at 2 Sunday morning as most of the nation including Alaska change to Standard Time.
As part of that Capital City Fire Rescue would like to see do more than change your clocks. Deputy Fire Marshal Sven Pearson is calling on residents to also test their smoke alarms. "It's a simple test. Pushing a button. Check and make sure that you've swapped out the battery. More importantly, to is that the battery has been put in the right way. It's surprising how many times people think they put a brand new battery in, but it's in the wrong way."
Fire Marshal Dan Jager also suggested that when residents swap out their smoke alarms that they mark it with the date it was installed.