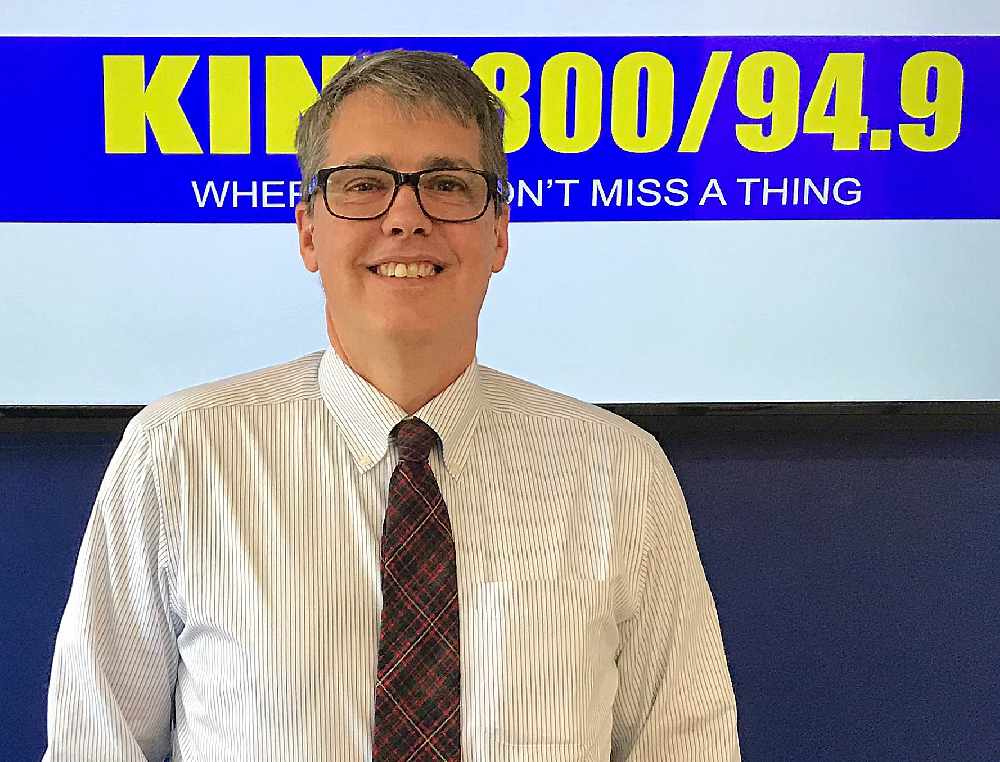 CBJ Manager Rorie Watt.
Juneau, Alaska (KINY) - The Assembly calendar for next week is bare since members and key staff in Anchorage to attend a meeting of the Alaska Municipal League.
City Manager Rorie Watt says most of the Assembly and key CBJ staff are attending the AML meeting.
Watt said the meeting gives local leaders around the state to share information and they are managing different issues. He added, "We try to borrow and steal each other's best ideas so that we can all run our communities as well as we can."
We asked he's ever had an occasion to borrow or steal such an idea.
"I sat on a panel last year on homelessness. We talked with Fairbanks and Anchorage who were getting grant funding. We were able to get similar grant funding by kind of following their lead."
An idea up for discussion is forging a statewide Internet sales tax compact. The idea is to form a compact among local governments since there is not a statewide sales tax. Watt estimates it could mean between $800,000 and to one million dollars in additional revenue. Watt said there will be a lot of speculation among local government leaders on the Governor's budget for the next fiscal year that is due to the Legislature by December 15 and how it will impact their communities. A common complaint is that the state is shifting costs to them.
Watt made his remarks on the Action Line program that airs Friday morning.