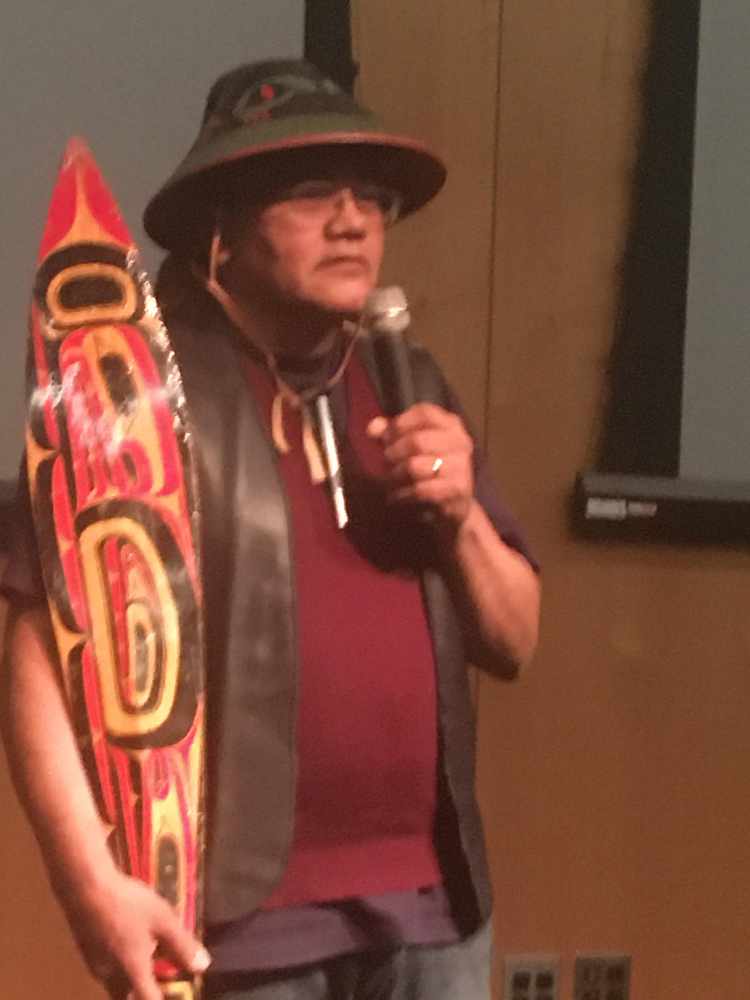 Wayne Price.
Juneau, Alaska (KINY) - UAS Professor of Northwest Coast Arts Wayne Price talked about his work in a documentary film with six other Alaska native artists called Journey to Adaka.
It shares the story of indigenous artists as they prepare for the annual Adaka cultural festival in Whitehorse, the Yukon Territory.
The film talked about the different experiences and struggles the artists have gone through and the work they are doing to preserve the
culture and language.
Price, a Tlingit master carver, has carved over 30 traditional and non-traditional totems. His art has been featured worldwide since 1971.
Price said it was a great experience to be a part of this film, "It was a wonderful project that I was very honored to be invited to participate in. It was a wonderful story. I'm working on another film involving dugouts."
"Let people know, indigenous people are still here, we have our dignity and our pride and we are starting a new chapter, and a new beginning. Adaka is coming to the light and that is what it is all about."
Price told the crowd that he thinks healing is happening as Natives overcome substance abuse, boarding school scars, and other problems
Price spoke at the Alaska State Museum on First Friday.
He is working on three logs for dugouts at his studio in Haines. He just completed a 30 footer in Carcross, Yukon Territory.
He is in charge of the Northwest Coast Arts Program at UAS. He said classes are completely filled. He said he is very proud of his students and what they are producing.
Audio from Wayne Price.