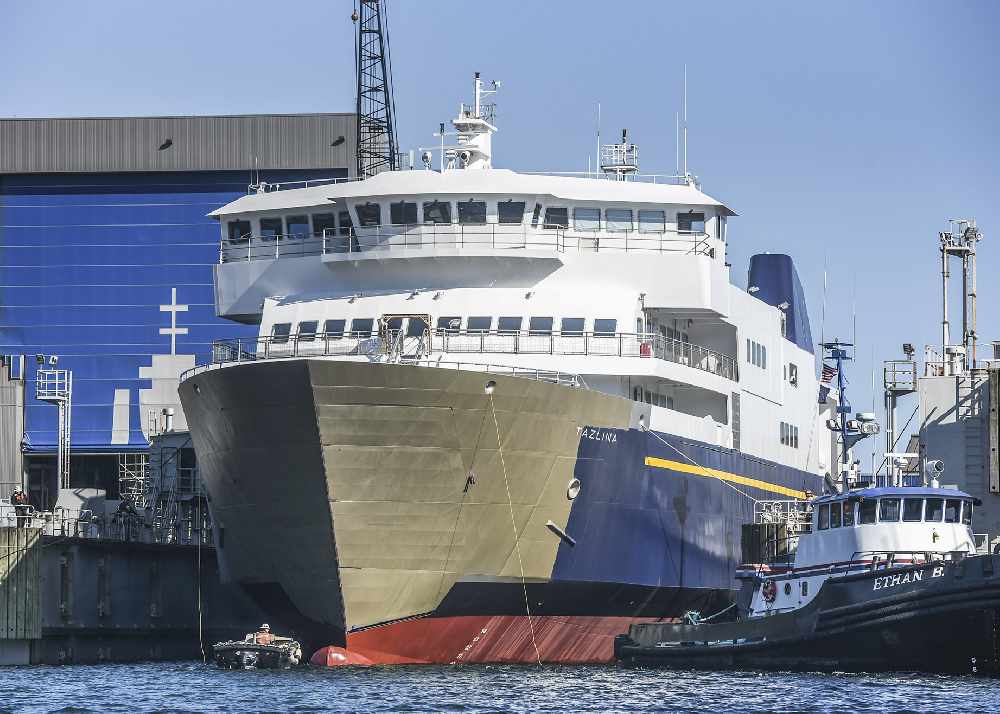 The M/V Tazlina.
Juneau, Alaska (KINY) - Angoon learned the ferry Tazlina will visit on December 13 and 15.
Mayor Joshua Bowen said the City also is looking at booking a private catamaran from Allen Marine in November. They would sail on November 24, 27, and 30.
The catamaran would be round trip from Angoon to Juneau and also could provide service to Tenakee Springs, Bowen said.
In December they are considering using Goldbelt for a voyage because they are more equipped to handle freight.
Bowen said they need to have about 100 people to make the November voyages feasible.
Bowen encouraged those interested in sailing to or from Angoon to contact him at (907) 957-7569 or to call the Angoon City Hall from 9 am to 4 pm daily at (907) 788-3653. You can also visit the City of Angoon Facebook Page.
Audio from Angoon Mayor Joshua Bowen.