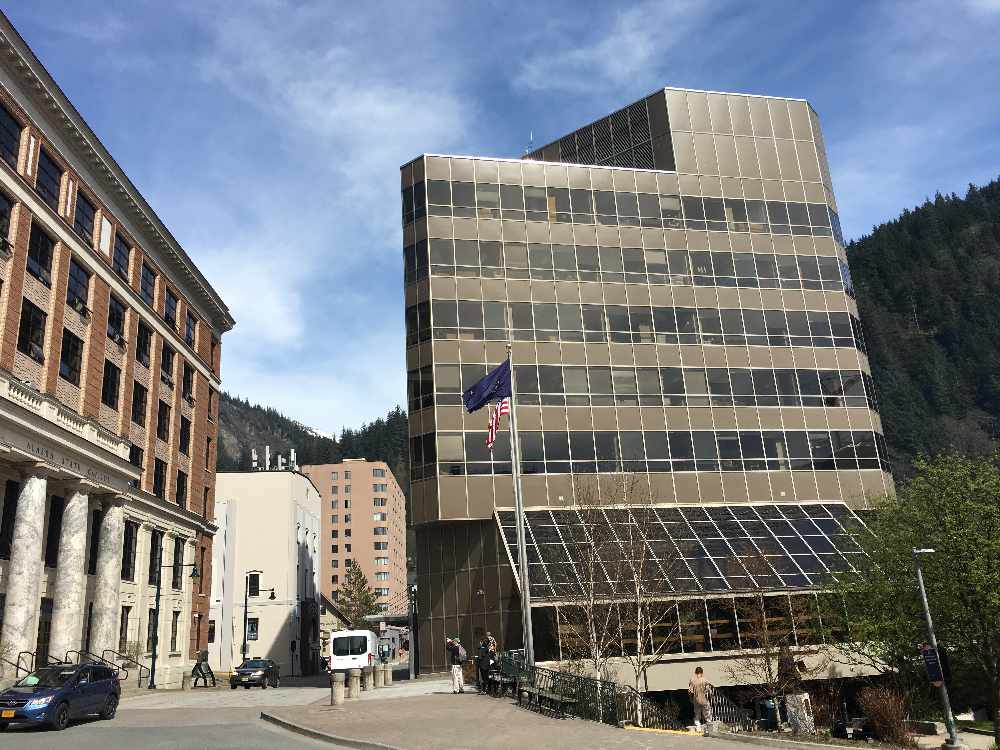 The Dimond Courthouse in downtown Juneau.
Juneau, Alaska (KINY) - A man accused of murder was back in court in Juneau on Wednesday afternoon.
Fenton Jacobs, 39, came before Judge Phillip Pallenberg during a discovery hearing on Nov. 6 at the Dimond Courthouse.
Jacobs is accused of stabbing to death William Campbell, 47, on May 2. Juneau police said they responded to the report of a fist fight on a downtown street just after midnight and found the victim bleeding on the ground. Jacobs was located nearby.
Jacobs has pleaded not guilty to first-degree murder, two counts of murder in the second degree, harassment and resisting arrest.
He also faces two counts of assault in the third degree.
Police said the men exchanged words before the incident. Campbell was reportedly stabbed three times. Campbell suffered three serious stab wounds, one to his back, one to his kidney, and the third to his abdomen.
Campbell died while being flown to Seattle for medical treatment.
A grand jury returned an indictment in the case on May 3. Jacobs' next hearing is set for March of next year.