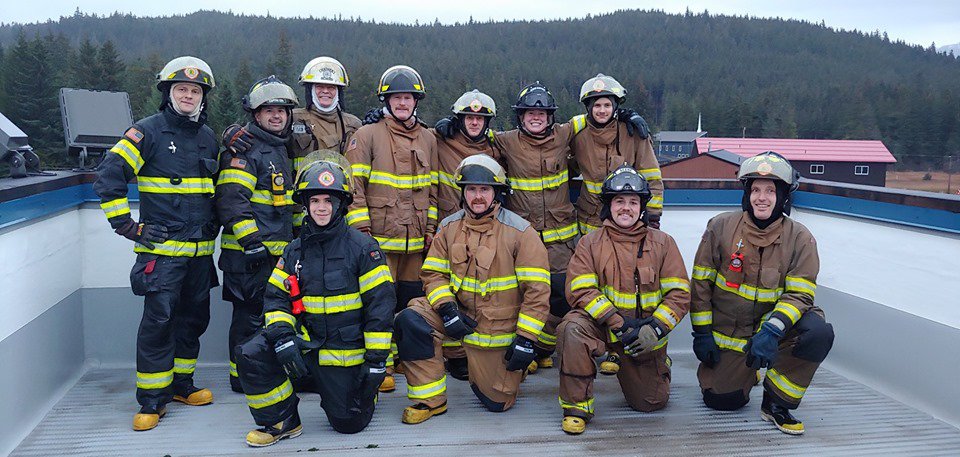 11 firemen took part in important training this month. Photo credit to Capital City Fire Rescue.
Juneau, Alaska (KINY) - Capital City Fire Rescue recently held a month-long training class
The class included eight local students and three from outside Juneau.
Firefighter Cheyenne Sanchez helped coordinate the Firefighter one class for the students.
The students included Peter Boyd, Connor Guizio, John Lonas, Liam Van Sickle, James Kelly, Shale Kibby, Patrick McGarry, Karl Wuoti, Paul Myers (Skagway), Rick Ackerman (Skagway), and Chief Albert Giddings (Haines).